Innovation enterprises gather in 2015 GE Tech Fest for industrial internet
2015-10-23 12:49
"当智慧遇上机器":GE携手张江创新企业共度科技嘉年华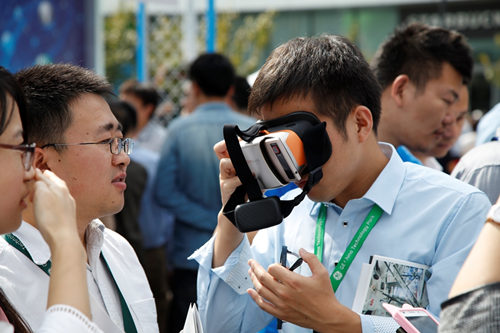 People experience the exhibit at the fest.
游客体验科技节展品。
Themed with "Minds & Machines", 2015 GE Tech Fest was held at GE China Technology Center in Zhangjiang Innopark, Shanghai on Oct 21, 2015, along with the 11th ZJ Technology and Culture Festival, featuring the theme forums, innovation achievement show and interactive games.
The festival, hosted by GE and Zhangjiang Hi-Tech Park were participated by 15 innovation enterprises in ZJ including GE, ABB, IBM, Midea, MicroPort, HP, Geak and Shuncom Technology. It was also the first time that the fest opened to the enterprises in the park. A total of 80 innovative technology exhibited here covered many fields such as Research & Development, medical treatment, aviation, lighting, transportation, power generation and water treatment.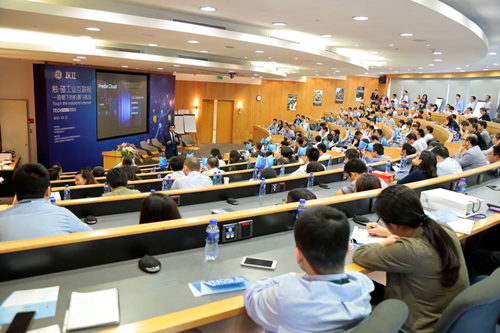 Theme Forum on Industrial Internet
工业互联网主题论坛
As the highlight of the fest, this year's theme forum centered on "Touch the Industrial Internet - Opportunities and Challenges". Well-known entrepreneurs and industry experts had a deep discussion on the role that the industrial internet plays and the opportunities and challenges it is faced in the transformation and upgrading of the Chinese industry.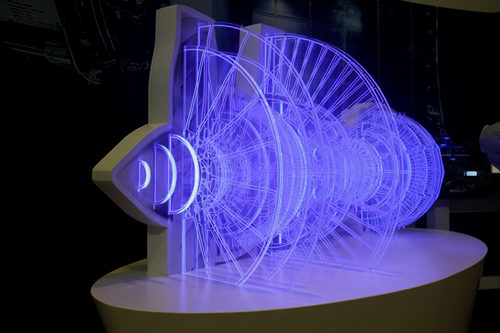 GE Garage GE技库
GE Garage prevailing in America and Europe landed on the fest for the first time, showcasing the latest applications in the fields like electric power, aviation, medical treatment and equipment manufacturing.
Source:english.eastday.com