Shanghai Museum opens its Taobao shop
2015-10-27 17:43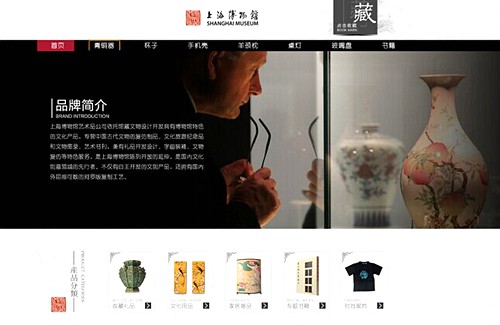 (Screenshot of the Taobao store of Shanghai Museum)

Shanghai Museum today opens its official shop on China's largest online shopping site Taobao.com, providing creative and cultural souvenirs for domestic and international customers.
The first batch of products covers 5 major categories such as collections, cultural goods, clothes & accessories, household products and special books.
It is said that the patterns and shapes of these products are derived from the collections of Shanghai Museum and all of the online items are best sellers in the physical store of the museum.
Shanghai Museum will adjust the goods according to click rate, favorites and sales. New souvenirs will be put on the shelves synchronized with the physical shop.
Beijing's Palace Museum also had its Taobao shop which opened earlier. This online store is quite popular among consumers with its cute and creative items like Emperor and Empress Dolls, court beaded headphone buds, hat-like umbrella and cell phone holders.
Editor: Wang Jiaye

Source:english.eastday.com