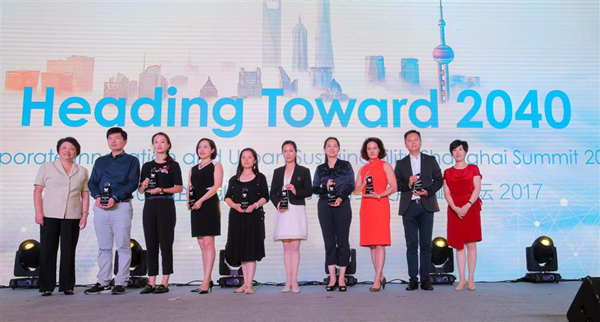 A batch of multinational, state-owned, and private companies won "Heading Toward 2040: Corporate Innovation and Urban Sustainability" Excellence Awards today for their contribution to fostering innovation and sustainability in Shanghai.
After reviewed by panelists and voted by the public online, 55 enterprises won the 2017 Sustainability Influencer Awards and 17 companies received the 2017 Sustainability Communications Awards.
The three-month event was initiated by Shanghai Municipal Information Office, Shanghai Commission of Commerce, and Shanghai Municipal Environment Protection Bureau, and organized by Jiefang Daily, Shanghai Daily, and Eastday.com.
Winners of the awards this year focused on city sustainable development, telling vivid stories about foreign and domestic companies contributing to Shanghai's endeavors to become a city of innovation, a city of ecology, and a city of humanity.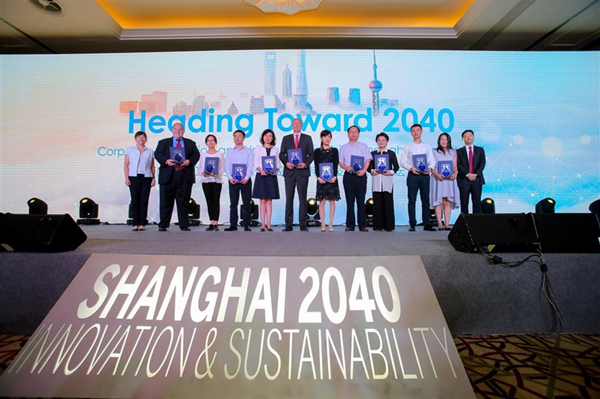 The stories highlighted companies' affection and commission to Shanghai and the enthusiasm in voicing for the city.
Cases including shared bikes, energy-saving technology, smart lighting, and promotion of green materials presented solution to new problems emerged with urban development, and promoted overall operation of the city.
Other cases such as development of low-carbon products, green office building, green supply chain, recycling, processing of wet garbage, eco-friendly agriculture projects, and waterway management set the foundation for Shanghai to build a city of ecology with improvement of its ecological environment.
Also, companies presented their achievements in developing downtown historic neighborhoods, developing sustainable community, demonstrating silk road culture, and fostering football activities on campus.
These activities revealed Shanghai companies' contribution to a city of humanity by exploring the culture of the city.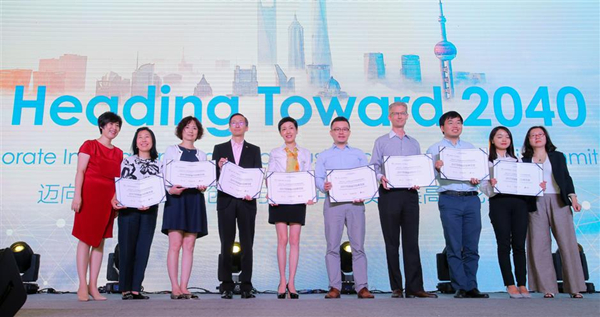 Meanwhile, projects on the training of talent and improvement of conditions reflected coordination among government, enterprises, and public organizations.
They together created a sound environment in Shanghai and lifted the city's appeal to professionals.
This year's campaign, for the first time, launched a Sustainable Communications Award to encourage more companies sharing their development stories in Shanghai.
Since its first edition in 2015, the sustainability excellence awards has been held for three consecutive years on topics including technology innovation and city sustainable development.
The event has been widely recognized and participated by multinationals, state-owned enterprises, and private companies in Shanghai.