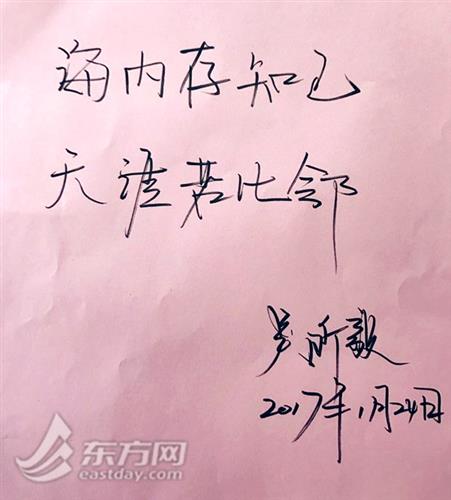 Hand-written New Year Wishes from Wu Xinyi
"As a Chinese saying goes, the world is but a small place and a bosom friend afar brings a distant land near. Citizens can know more about the cultural exchange between Shanghai and other cities around the world through activities organized by Shanghai People's Association for Friendship with Foreign Countries(SPAFFC)", said Wu Xinyi, Chief of Party Work in Shanghai Shentong Metro Co., Ltd. and wishes SPAFFC all the best in the future.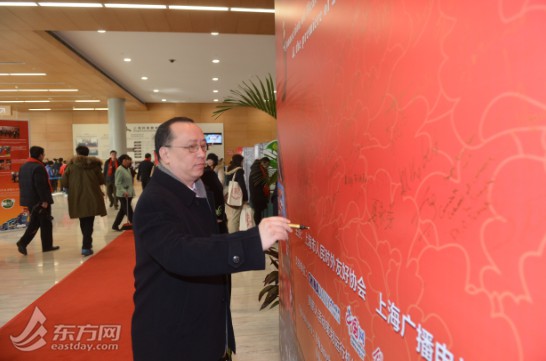 The Metro is not only the symbol of a city's vigour, but is also one of the most crowded places in the metropolis. Activities organized by Shanghai Shentong Metro Co., Ltd, range from the photography exhibition to the display of Chinese and foreign poems. These great activities make metro a new platform for Non-governmental cultural exchange and will be regularly held in the future.