An overseas returnee behind China's aerospace ambition
In 1979, he came to Shanghai for the first time with his father and took a picture with his family on the Bund, with the now familiar Lujiazui skyline completely absent. In 2010, he and his own family moved from the United States to Shanghai in order to to dedicate himself to China's domestic aircraft equipment manufacturing. Early this year, he transferred from Honeywell Technology Service (HTS) China and became the first Chinese VP for Honeywell Aerospace AP OEMs, continuing his commitment to China's aerospace ambitions.
He is Jun Xu. A Tsinghua and Cornell University graduate, he once participated in the development of China's homemade ARJ21 jet and led a team of 500 people doing technical R&D for the C919, China's first domestically-built passenger jetliner. Claiming himself to be simply one of China's aviation workers, Dr. Xu remains modest and stays true to his original aspiration.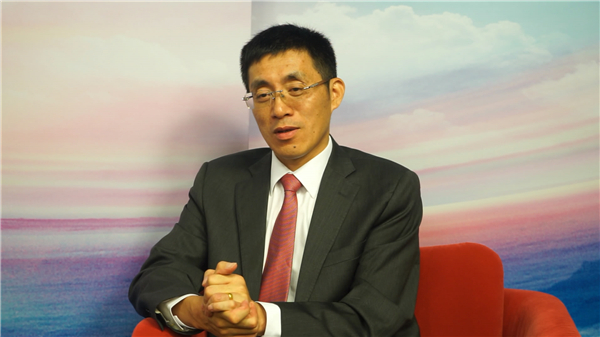 (Jun Xu has an interview with Eastday.com.)
A new era for China's aviation industry
China's civil aviation industry started in the 1950s and over the past 60 years, it has undergone many hardships. The R&D of domestic large aircraft began in 1971, but it was not until 2002 that China's domestic civil aviation industry really took off. With the success of C919's maiden flight on May 5, 2017, China's civil aviation entered a new highly advanced development stage.
Dr. Xu was still emotional when he recounted the moment of C919's first flight. With tears in his eyes, he said the cloudy weather at Pudong International Airport that day reminded him of the twists and turns China's civil aviation, from Shanghai Y-10 to AE-100, had encountered. And for Chinese aviation workers, there were many bitter untold stories. So, after going through so many setbacks, to witness C919 breaking through the clouds that day was a momentous achievement. He told the reporter, "I think that day heralded a new era."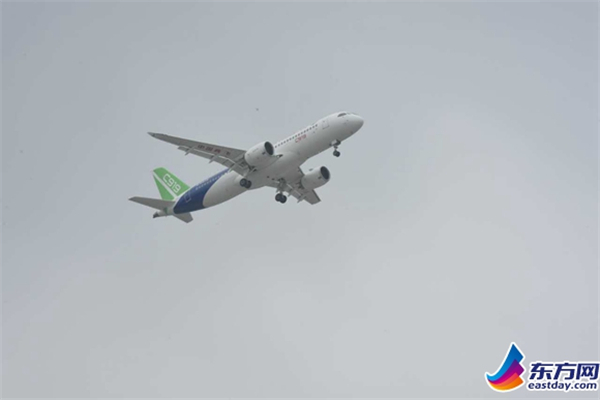 (C919 took its maiden flight on May 5, 2017.)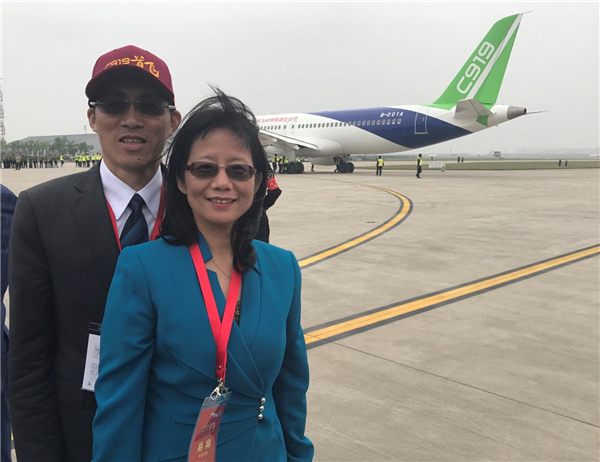 (Dr. Xu and his wife are invited to watch the first flight of C919.)
The night before the flight, Dr. Xu arrived at the airport at around 11:00 p.m., only to find that C919's general assembly shop was still illuminated with lights. Staff from Honeywell and COMAC (Commercial Aircraft Corporation of China, Ltd.) were still testing the flight control system. They did not leave until 4:00 a.m. And they were well accustomed to such a daily schedule.
Regarding some critics' doubts about the extent of China's self-development of C919, Dr. Xu gave his reply, "There are two points I want to make. First, the whole project was led by COMAC, which is very important. Second, COMAC has created an amazing platform, because from 2008 to 2018, while leading the enormous project of C919, which was highly resource-intensive, COMAC had to build its company and its team, an extraordinary accomplishment for a company in just ten years. It created two platforms: ARJ21 and C919. And CR929 will be ready soon. I think what it has done is unparalleled."
Envisioning the future of C919, Dr. Xu believes each year is critical to the jetliner. On June 22, C919 AC101 and 102 completed their first flights successfully. AC103 will be tested within this year and AC104, 105 and 106 will be tested next year. So he thinks 2019 might be a year of tough tests but C919 will certainly do better than ARJ21. Whether it will become a top player in the world's aviation industry along with Airbus and Boeing, he doesn't know. But he is sure that C919 will be strongly competitive in the market.
Dreams and perseverance
Dreams and perseverance were mentioned most frequently by Dr. Xu during the interview. "Perseverance is highly needed as it takes 10 years or so for a plane to come out," he said. After working with COMAC for many years, he was impressed by the young team and their perseverance and passion. He told us a story about a young man who has worked for the team for over seven years. At first, the young graduate came to do aviation because his father and mother work in the automobile industry, so he studied aviation. But after he came to COMAC, he really personally fell in love with aviation, even though his income is not high, his home is far from work, and the working conditions are really tough. Dr. Xu believes the most promising part for the future of COMAC is its young people, which is fundamental for COMAC to secure a position among the world's aviation enterprises.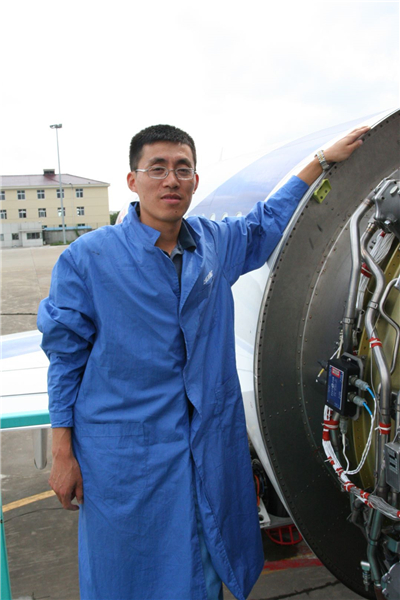 (Jun Xu at work)
Following C919's debut flight, China's homemade large aircraft program has got even more ambition. For instance, large aircraft projects have become the focus of Shanghai's high-end manufacturing industry. In May 2018, the Shanghai Economic and Information Technology Commission issued the "Three-year Action Plan for Shanghai Aviation Manufacturing Industry Chain Development (2018-2020)," striving to achieve a total output value of RMB 50 billion by 2020. That will lay a solid foundation for achieving the goal of a total output value of RMB 300 billion by 2035 and building an aviation manufacturing industry cluster with global influence in Shanghai.
How can China become a world-class manufacturer of aircraft components and systems? In Dr. Xu's eyes, the key is to have dreams and perseverance. He said, "If the country has dreams and perseverance, the companies have dreams and perseverance, and the aviation workers have dreams and perseverance, China's aviation industry, such as COMAC, AVIC or AECC, will enjoy a good position in the world, whether as a major manufacture or equipment supplier."
For Dr. Xu, China's reform and opening up, whether it is from the perspective of the country or from a personal point of view, is a process of making dreams take off. Back in the 1970s, the Shanghai Aircraft Manufacturing Factory was underdeveloped. But today, looking over the Middle Ring Road, people will see the impressive building of the Shanghai Aircraft Design and Research Institute. That symbolizes a great leap: "Thanks to the policy of reform and opening up, Shanghai has become a major innovation center of aviation manufacturing." As Dr. Xu put it, being realistically able to return to China to help develop the country's aviation industry by drawing upon his experience of working in a world-class enterprise, has been long-awaited. C919 has not only provided him with a platform for career development, but also fulfilled his dream of coming back to his motherland. He is proud of being an aviation worker in China.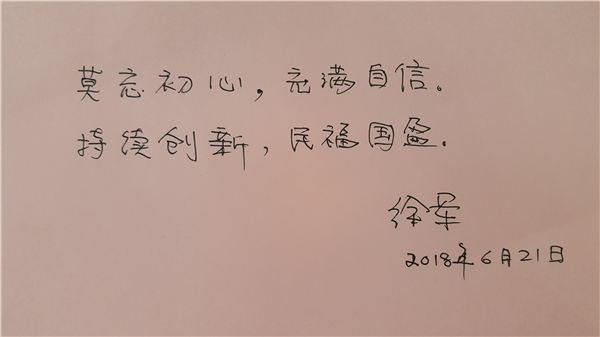 (Wishes for the ongoing process of reform and opening up from Jun Xu: Stay true to the original aspiration, be confident and keep innovating for the wellbeing of the people and the prosperity of the country.)
【改革开放40周年40人】航空赤子为国之重器插上腾飞的翅膀
  编者按:2018年是中国改革开放40周年,40年众志成城、砥砺奋进,40年春风化雨、大潮激荡,中国人民书写了发展的壮丽史诗。40年来,中国经济发展之所以取得举世瞩目的传奇成就,开放是前提条件,未来中国经济实现高质量发展也须在更加开放条件下进行。上海是中国改革开放的重要窗口。40年间,一大批国际友人与这座城市一起见证了中国打开国门的艰辛历程。即日起,东方网和上海市人民对外友好协会共同推出"改革开放40周年40人"系列报道,40位见证中国改革开放进程的外籍友人将以他们的亲身经历,回顾改革开放初期改革者们的创新与激情、责任与担当,分享他们眼中的40年中国奇迹,对于未来共赢发展的期许。
  1979年,年少时的徐军第一次随父亲来到上海,与家人站在外滩照了一张相,那时候的浦江对岸,还没有浦东;2010年,已有一双儿女的他为了一架国产大飞机举家从美国搬到上海,成为国之重器的一颗螺丝钉;2018年,他从霍尼韦尔中国研发中心调到亚太区业务部,成为霍尼韦尔航空航天集团亚太区负责飞机制造与设备合作的首位华人副总裁,继续为中国航空业贡献力量。
  徐军,这位从清华大学和康奈尔大学走出的航空专家曾参与中国自主研发的ARJ21项目,并带领500人的工程团队为国产大飞机C919提供技术开发。一身西装坐在记者面前的他,内敛谦逊,依然保持着航空匠人的质朴初心。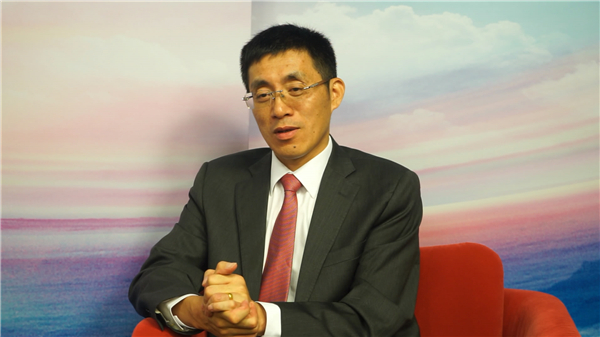 (图片说明:徐军博士接受东方网采访)
C919首飞,中国航空终破阴霾
  中国的民用飞机制造业起步于1950年代,60年漫漫征途,经历了由小到大、从修理到制造、从仿制到自行研制的艰苦历程。1971年,国产大飞机研发工作开始,直到2002年ARJ21项目立项,我国民用航空飞机才正式开启自主研发之路。2017年5月5日,中国国产干线飞机C919首飞成功,标志着我国民航进入了新的发展阶段。
  时隔一年,谈到C919起飞前的心情,徐军的心情依然难以平复,瞬间眼眶湿润。那天在浦东机场,天气还是个大阴天。顷刻间,徐军感慨万千:从运10到后来的AE100,中国民用航空业经历了无数曲折,中国的航空人也多少有些憋屈,C919在这样一个天气上天,终于冲破了中国航空人头顶上的乌云。徐军说:"这一天,开创了一个新的历史。"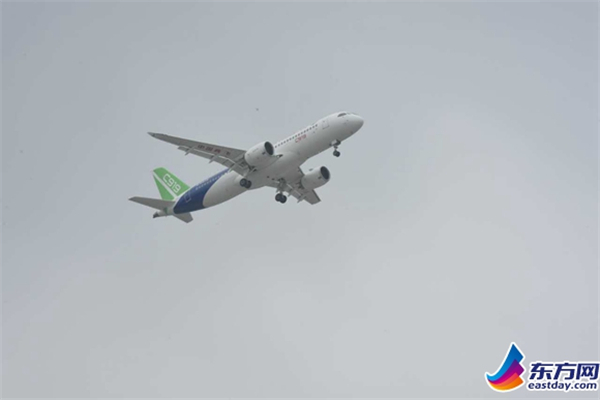 (图片说明:2017年5月5日,C919大型客机首飞成功)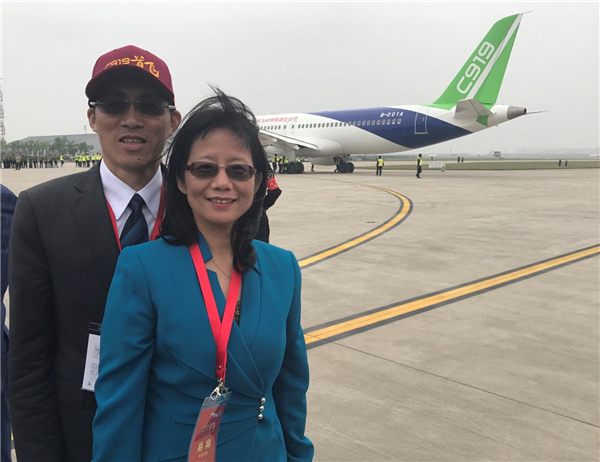 (图片说明:徐军博士和妻子受邀观看C919首飞)
  徐军还告诉记者一个细节,首飞前晚11点左右,他从北京抵达浦东机场,发现C919总装车间内灯火通明,来自霍尼韦尔和中国商飞的同事还坚守在岗位上进行飞行控制系统的调试,一直到凌晨三四点。而这样的作息,他们已经习以为常。
  针对人们关于C919是否是完全自主研发的议论,徐军给出了坚定的回答:"自主的'主',一是主导,这非常重要。还有一个就是,中国商飞主持的这个平台很了不起,要知道,中国商飞从2008年到现在10年的时间,它能够一边来做这样一个庞大的、集成度非常高的项目,一边还要建立公司和团队。在10年内能做到这样,而且是两个平台:ARJ21、C919,马上还有CR929宽体机项目,这是非常难得的。我认为这已经是独一无二的一种经历了。"
  说起C919的未来,徐军认为,每一年都很关键。今年6月22日,101和102架机已成功试飞,103架机也将在年底完成试飞,明年还有104-106架机的试飞,所以明年可能是一个很大的考验。但他相信,C919会比ARJ21做得更好。至于何时民机制造市场会形成ABC(空客、波音、商飞)三足鼎立之势,目前还无法预知,但徐军可以肯定,C919会有很强的市场竞争力。
  梦想和坚持,一个都不能少
  访谈中,徐军多次提到航空人的坚持和热情。"一架飞机十几年才出来,没有坚持和热情,是做不下去的。"与中国商飞合作多年,商飞团队给他的印象很深刻。一是这群年轻人的坚持,二是他们的热情。他举了一个在商飞工作七年多的年轻人的例子,当初因为叛逆而选择学习航空的小伙子,如今已经真正爱上了做航空。尽管收入不高,工作辛苦,但他不后悔。这就是徐军从商飞身上看到的希望。他说,这群年轻人,是可以让商飞站在世界航空业所有企业前列的最根本的核心竞争力。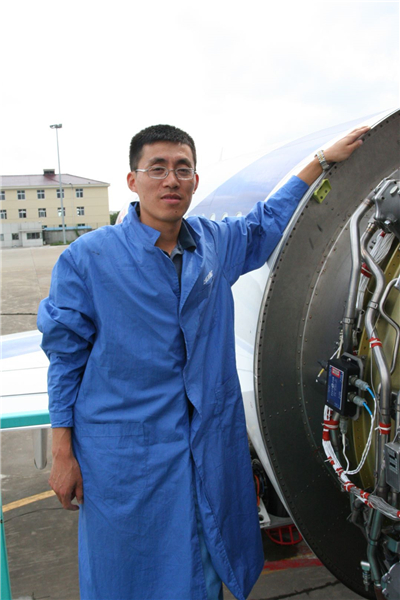 (图片说明:徐军博士工作照)
  继C919之后,国产大飞机正闯出更广阔的天空。以上海为例,目前来看,大飞机项目已经成为上海高端制造业发展的重点。2018年5月,上海市经信委发布《上海市航空制造产业链建设三年行动计划(2018-2020)》,力争到2020年实现航空制造业总产值500亿元。为2035年实现航空制造业总产值3000亿元,并在上海打造具有全球影响力的航空制造产业集群奠定坚实的基础。
  中国要想从航空产品消费国转型为世界级的飞机部件与系统生产国,徐军认为,最重要的有两点:梦想和坚持。"如果国家层面有梦想和坚持,企业层面有梦想和坚持,航空人有梦想和坚持,那我觉得,中国的航空业,例如商飞、中航工业或中国航发,不管是作为主制造商,还是设备供应商,在世界上都能够占有一席之地。"
  不论从国家还是个人的角度,改革开放40年都是一个梦想腾飞的年代。1970年代,位于龙华的上海飞机制造厂还不够发达,如今,每次路过中环,都会看到上海飞机设计研究院的大楼。徐军认为这是一个巨大的飞跃:"因为改革开放的国家政策,上海已成为一个重要的航空制造业的创新中心。"从一个航空人的角度来说,徐军告诉记者,当初决定回到祖国,借助国际一流企业的经验为中国航空业护航,是他心仪已久的事。C919不仅为他提供了职业发展的平台,也圆了他的回国梦。如今,他为自己是中国航空人的一份子而感到骄傲。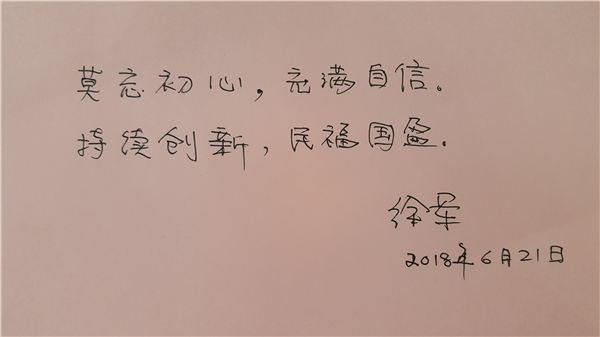 (图片说明:徐军作诗一首,寄语中国改革开放再出发:莫忘初心,充满自信。持续创新,民福国盈。)