Video games have become an essential part of young people's lives and "to inspire more possibilities of games"has become a tacit focus for game developers taking part in this year's ChinaJoy, Asia's largest gamer expo.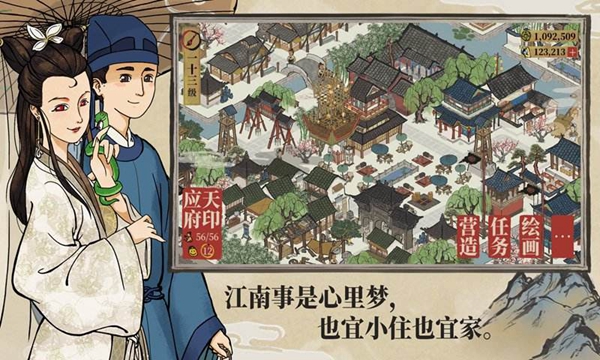 Culture oriented fact-based games have become a trend in the Chinese game industry. Those reaping high appraisals in the 2nd Chinese original artistic preeminent game competition are all of such kind.
For example, a currently voguish game named Jiangnan Baijin Tu, meaning Jiangnan hundreds of scenery, is on the winners list.
Combining Jiangnan print painting background with simulation, the game has attracted hordes of gamers since it was launched one month ago.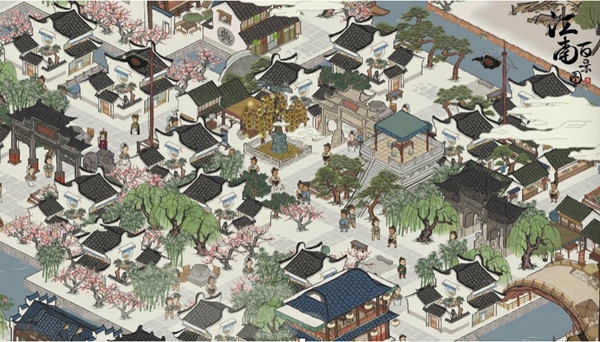 Bringing players back to the Wanli Emperor oftheMing dynasty, the game allows them to plant trees, growvegetables and build houses to create their own Jiangnan county.
To present the Jiangnan landscape of the Wanli Emperor more vividly, the designer of the game especially added other traditional painting techniques besides the Jiangnan prints, such as Ming dynasty cemetery painting, Dunhuang murals and traditional cloth art. All buildings in the game have been reproduced with a reference to Ming dynasty paintings.
Therefore, players are expected to have a deep sense of the beauty of traditional Chinese culture by role playing in the elegant picture.
"We want more people to see the different sides of games and to break through their original understanding of games,"said Huang Yimeng, CEO of Xindong Network, the organizer of the competition.