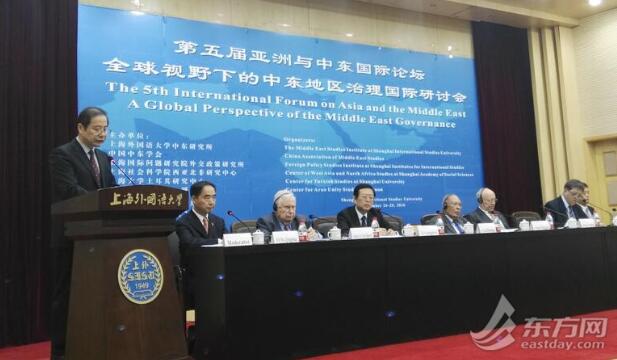 Cao Deming, Principal of Shanghai International Studies University (SISU) gave a speech.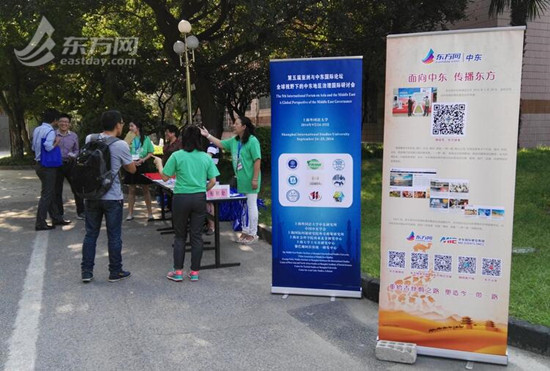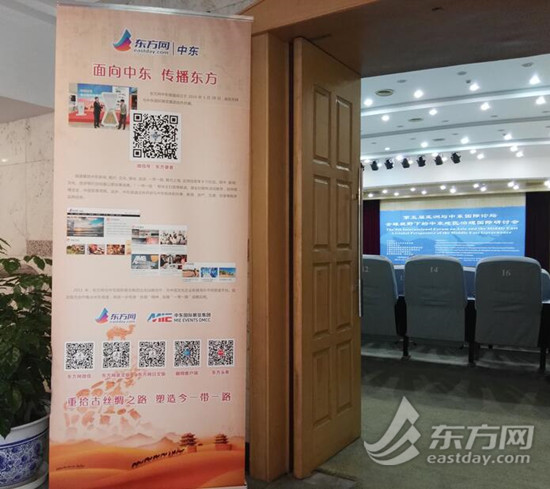 Eastday.com provides live broadcast of the forum.

Shanghai, September 27- The 5th International Forum on Asia and the Middle East-A Global Perspective of the Middle East Governance was held in SISU during last weekend.
Experts and scholars attending the forum includes Egypt & Africa Society's secretary-general, former assistant secretary general of the African Union Ahmed Haggag, Europe & Middle East Society's vice chairman Tim Niblock, Lebanon & Arab United Institution's president Khair El-Din Haseeb, director of Africa Institution, Russian Academy of Sciences Alexey Vasiliev, affairs ambassador of China-Arab Cooperative Forum, China's Foreign Ministry Li Chengwen, etc.
The Middle East is the cradle of human civilization and also a contemporary global hot-topic-concentrated area. The Middle East countries are facing the challenges of reform, development, stability and transformation.
The forum is divided into one main forum and six sub-forums, with experts and scholars discussing around the Middle East governance from the political, security, military, economic, social, cultural, and other different point of views.
Scholars participating in the forum came from different countries and regions and have different religious, social and cultural background, contributing their wisdom and strength to help improve the governance ability for the Middle East and realize its peace and development through comparative studies.
Founded in 1949, the SISU is struggle for the realization of establishing a world-class international studies university. It is committed to cultivate multilingual outstanding international talents for China's participation in international affairs, global governance and maintaining the national interests. The university is also making efforts to set up new think tanks with characteristics of regional and national studies.
Among the SISU's regional and national studies, the Middle East Institute has always been a benchmark. Found in 1980, the institute became one of the key humanities and social science research bases selected by the Ministry of Education in 2000. China- Arab Cooperative Forum Research Center was authorized by the Foreign Ministry to set up in 2010. It was selected into the first batch of Shanghai university think tanks in 2013 and became a successful model of the SISU's regional and national studies.