A campaign to collect stories of multinational companies in Shanghai is launched today (July 5, 2018) under the auspices of the Information Office of Shanghai Municipality and the Shanghai Municipal Commission of Commerce.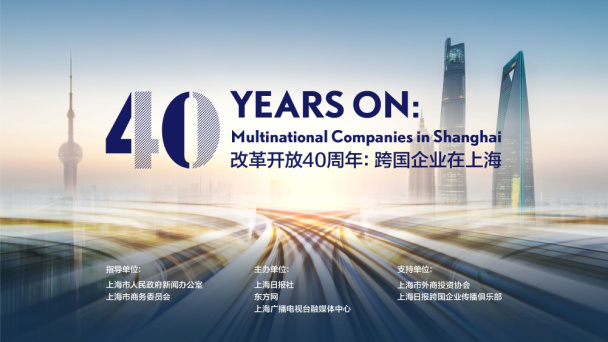 Multinational companies are key participants, witnesses, contributors and beneficiaries of China's reform and opening-up to the outside world starting 40 years ago. This event will invite multinational companies to talk about their experiences related to reform and opening-up, illustrating Shanghai's friendly business environment and the city's growing capacity and competitiveness.
These stories will be presented in an exhibition during the first China International Import Expo, telling vivid stories of multinational companies in Shanghai to audience from both home and abroad.
The event is jointly organized by Shanghai Daily, Eastday.com and SMG News.It also receives support from Shanghai Association of Foreign Investment and Shanghai Daily MNC Communications Club.
Leading multinational companies and innovative tech companies are welcome to participate in this campaign by sending texts, photos or short videos about their stories to reform 40 shanghai@126.com before July 20, 2018.