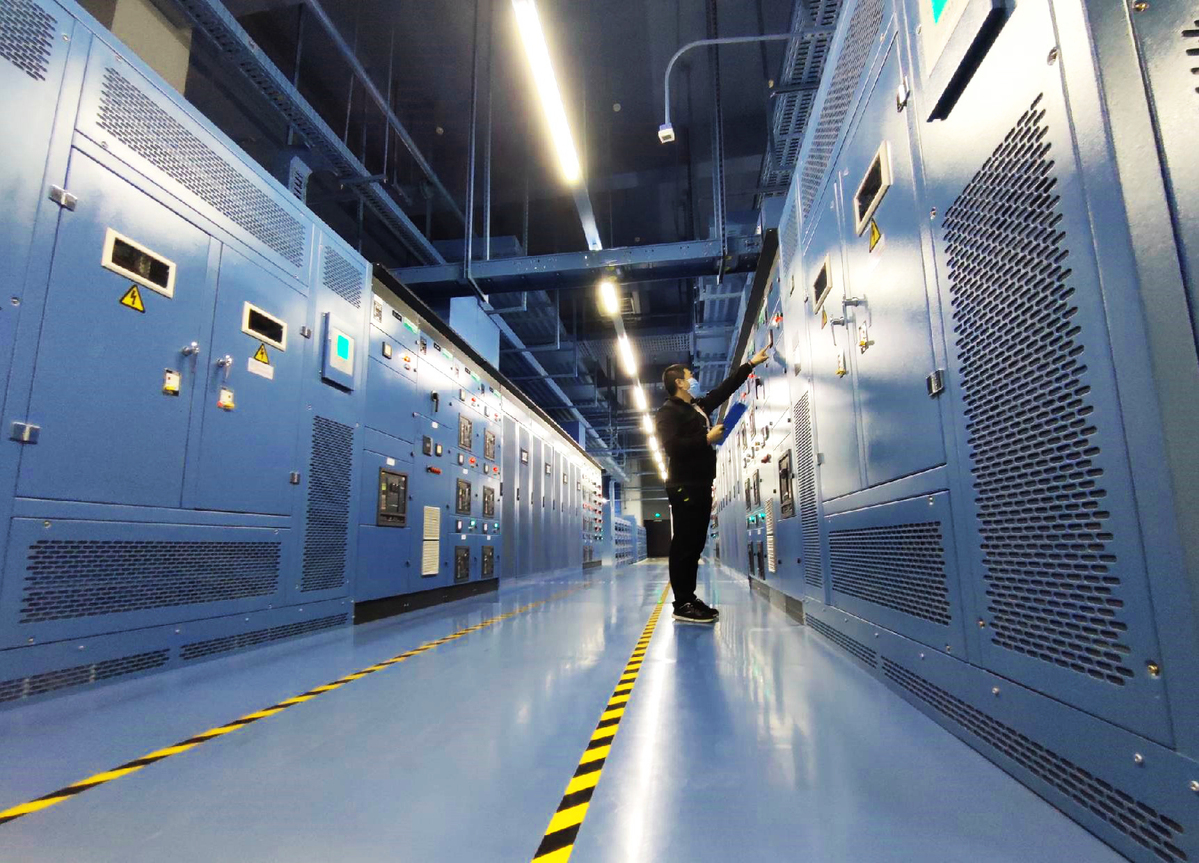 Beijing-headquartered, carrier-neutral, hyperscale data center solution provider Chindata Group released its secondannualenvironmental, social and governance report in a bid to stay consistent with the country's carbon-neutrality goal by 2060.
According to the ESG report, in 2020, 51 percent of Chindata's data centers were powered by renewable energy, a 14 percentage point increase from the level in 2019.
Total renewable energy usage of the company in 2020 reached 505 million kilowatt-hours, taking up 0.023 percent of the country's power generation capacity, which was 2.2 million gigawatt-hours.
Meanwhile, Chindata reduced 368,886 metric tons of carbon dioxide emissions, an equivalent of planting about 200,000 trees every day, the report said.
"We have set the goal of reducing greenhouse-gas emissions as our operation priority, in an effort to help China fulfill its commitment of peaking its carbon dioxide emissions before 2030 and achieving carbon neutrality before 2060," said Alex Ju, founder and chief executive officer of Chindata.
According to the company, it is now accelerating the construction of a 150-megawatt self-generation, self-consumption renewable-energy power plant. The power plant is expected to become the first of its kind in China's data center field.
"Chindata Group is among the first batch of digital technology companies in China to release a carbon-neutral roadmap. We focus on mastering the core technologies in key areas to address digital development challenges, laying a solid foundation for a more sustainableandinclusive digital life for all," Ju said.
In December 2020, Chindata announced that all of its hyperscale data centers in China would source 100 percent renewable energy and invest in clean energy with an installed capacity of no less than 2 gigawatts by 2030.
Ye Ruiqi, program director of global environmental protection organization Greenpeace, said during an interview with financial magazine Caijing that to meet the country's carbon neutrality commitment, China's information technology companies should set a goal of sourcing 100 percent renewable energy by 2030.
"If they cannot meet the goal in time, the deadline of the goal will be 2050," Ye said.