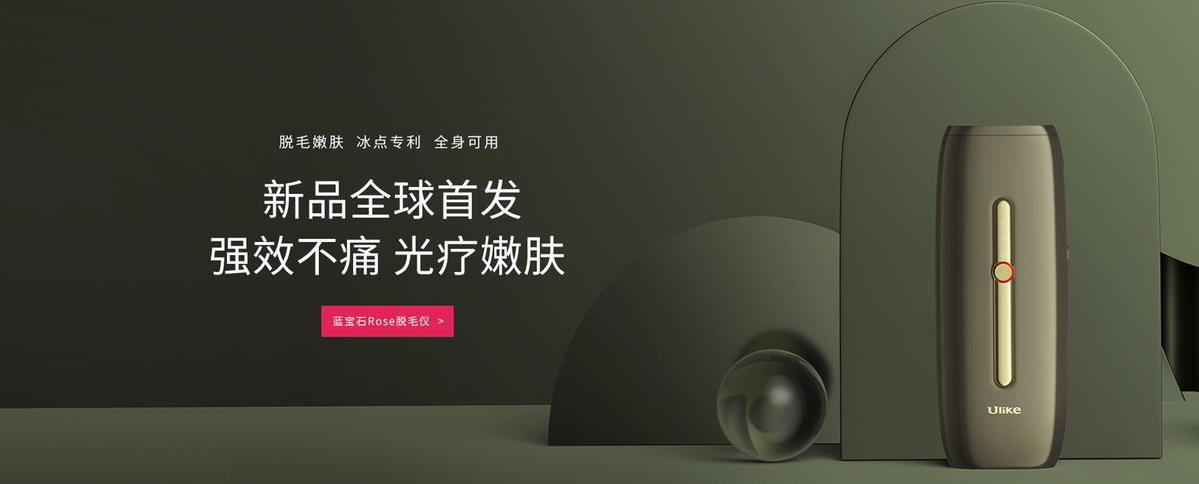 Chinese women are increasingly paying attention to the art of enhancing their natural beauty. They are spending more on home beauty devices, and a niche has developed for related business retailers.
On lifestyle-sharing app Xiaohongshu, or Little Red Book, there are more than 20,000 messages about home beauty gadgets that help with tasks such as whitening and moisturizing skin, treating acne breakouts and turning back Father Time's relentless efforts.
For Chinese women between 20 and 49, nearly 60 percent of surveyed respondents said they have used at least one type of home beauty device, according to a report jointly released by research company CBNData and Tmall Global, an e-commerce platform.
In 2019, sales of home beauty instruments reached 70 million units in China, with the volume sevenfold higher than the level seen in 2015, the report found.
"Home beauty instruments, laser hair removal devices and electric toothbrushes have become essential products for young female consumers, as they increasingly care about appearance and body shape management. Young people's anxiety about aging has also fueled the growth of beauty devices," said Li Jincan, an analyst at the LeadLeo Research Institute, a market research provider.
"In addition, numerous content marketing campaigns on social media platforms and livestreaming sessions has driven the sales of home beauty devices online. Those products that are equipped with various advanced technologies have satisfied wide-ranging demand from shoppers," Li said.
A group of retailers have joined the rapidly growing emerging sector of laser hair removal devices.
Ulike, a major retailer that focuses on producing painless home laser hair removal devices, said it plans to further increase investment in research and development, and it is confident in the growing demand of such devices among Chinese females.
Currently, the company has two large-scale research and development centers in Shenzhen, Guangdong province, and in Seoul, South Korea.
In early March, some social media accounts posted fake information about the quality and safety of Ulike hair removal devices, and their misinformation caused the company to suffer significant business losses.
"This will undoubtedly destroy the market order of fair competition and harm the firm's reputation. It also had a negative impact on the whole sector. Competitors should improve the quality of their products and maintain fair competition," said Pan Yuping, chief executive officer of Ulike.
"The home laser hair removal device sector is developing rapidly. We will increase investment in R&D to develop more advanced products that are comfortable and convenient to use," Pan said.
The issue suggests a fast growing home laser hair removal device market, and undergoing beauty treatments at home are increasingly becoming a trend in the country.
Compared with Europe, the United States, Japan and other countries, the penetration rate of home beauty devices is still relatively low in China, and there is considerable room for growth, the CBNData and Tmall Global report found.
"Small and smart home beauty devices can help consumers save on the time and money required to go to hospitals or beauty clinics, and they can carry out skin care management easily enough at home. Compared with professional institutions, which post high prices, home beauty devices can significantly save on costs," Li of LeadLeo said.
"Consumers who were born in the 1980s and 1990s make up the core groups of buyers, and an increasingly younger demographic who were born after 2000 are joining the party. More men have also begun to use beauty devices to turn back the hands of time."
Similar to Japan and Europe, China currently manages most home beauty devices using the same standards as for small home appliances. With improved supervisory standards and the launch of new products, the market share of home beauty devices will continue to increase in the next few years, and more types of products are expected to emerge, LeadLeo said.