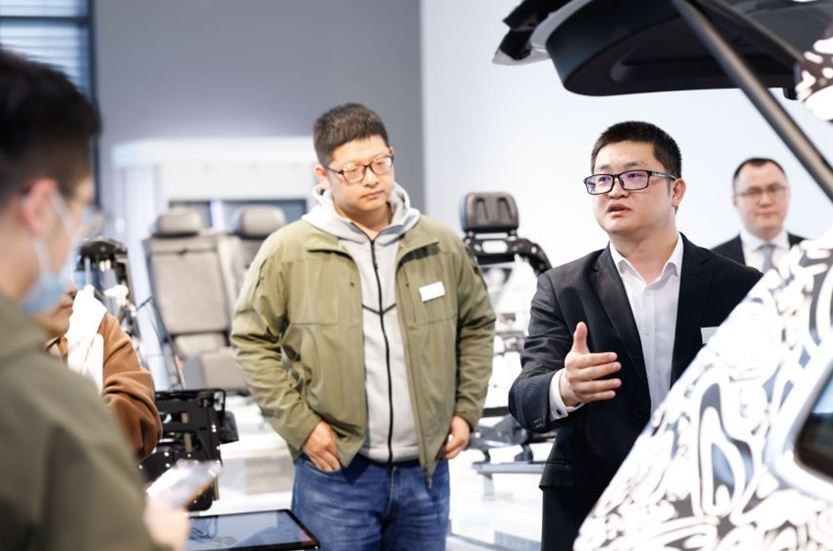 German automotive supplier Brose is expecting its China business to account for a quarter of its global sales revenue by 2025, up from around 20 percent last year, as it looks to tap into the growth potential of the world's largest vehicle market.
Last year, its sales in China stood at 1.1 billion euros as the country was the first to curb the COVID-19 pandemic. The company's global sales revenue was 5.1 billion euros in 2020.
Brose is the world's fourth-largest family-owned automotive supplier. Every second new vehicle across the world is equipped with at least one product from the company, from vehicle doors and seats to electric motors, drives and electronics.
"Honestly, the 25 percent goal is a conservative one," said Jenny Xiang, president of Brose China, in an interview last week.
She said the COVID-19 pandemic is causing continuous uncertainties in Europe and the United States, where it may take longer for the auto market to recover. In China, the segment has seen fast growth and the rising trajectory will continue.
A total of 6.48 million vehicles were sold in the first quarter of the year, up 75 percent from the three months hit hard by the pandemic last year, according to statistics from the China Association of Automobile Manufacturers.
Brose entered China in 1996 and has been growing its business. Its investment in China over the past five years totals over 400 million euros.
Xiang said the company is enhancing local research and development efforts to meet demands of international brands in the country and Chinese carmakers.
She said local carmakers will generate additional revenue for Brose, as its customers have long been international brands in the country, including Volkswagen and Ford.
Brose has begun localizing electric climate compressors, which are crucial to the new energy vehicle industry.
It has also won new orders from Chinese carmakers on its latest products including side doors and customized front-seat structures.
"Looking back over the past 25 years, Brose has witnessed the boom of the Chinese automotive market, which boosted the rapid growth of our China business," Xiang said.
"We will continue to diversify our customer base, proactively optimize our product portfolio and advance our overall local competitiveness to reach our strong growth targets by 2025."