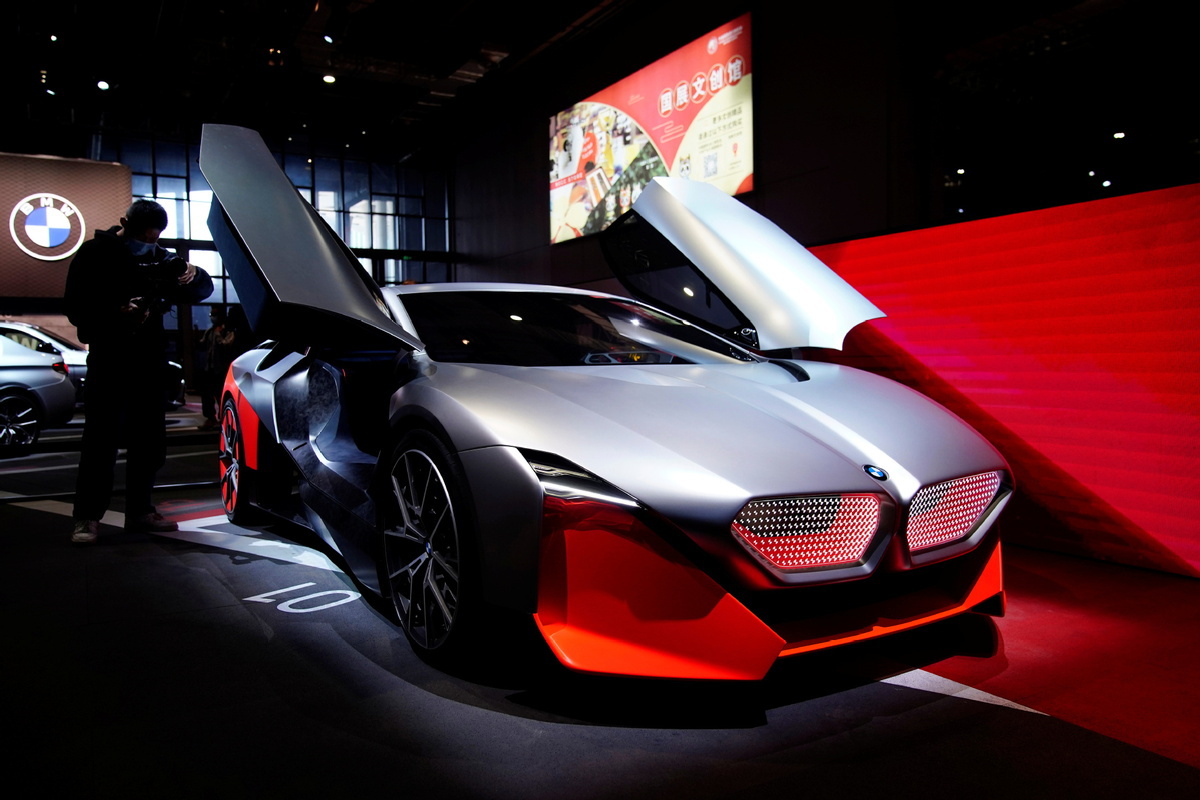 BMW's sales in China hit a record in the first half of this year, with 467,064 units delivered in its largest market globally, up 41.9 percent year-on-year.
The deliveries helped the German premium carmaker win the top spot in China's premium vehicle segment.
Mercedes and Audi came second and third, delivering 441,579 units and 418,188 units respectively in the same period.
China is the largest market of all the three German premium brands, which are revving up efforts to introduce new models into the country.
Audi launched 11 models in the first six months of the year in China, and BMW is planning to launch 25 this year.
Carmakers are also accelerating their electro-mobility campaigns. BMW expects a quarter of its China sales in 2025 to be electrified vehicles.
BMW issued bonds in China in June, becoming the first European company to do so. The carmaker said the move shows BMW's confidence in China's economic development.
"We are confident into the long-term positive perspective of the Chinese market," said BMW Group Region China President and CEO Jochen Goller.
"BMW Group will further accelerate on its path towards electrification, digitalization and sustainability including related investments into our R&D, IT and innovation footprint here in China," he said.
China is the world's largest vehicle market and has been the largest market for electric cars and plug-in hybrids since 2015.
There were over 6 million such vehicles on Chinese roads by the end of June, according to statistics from the China Association of Automobile Manufacturers.
The association said over 1.2 million were sold in the first half of the year, up over 200 percent year-on-year and accounting for 9.4 percent of total new car sales in the period.
Fu Bingfeng, executive vice-president of the association, expects the booming sector to grow at over 40 percent for the next five to eight years.
The association has revised its estimate of total vehicle sales this year to 27 million units, which would up 6.7 percent from 2020. It had predicted a 4 percent rise at the beginning of the year.
A total of 12.89 million vehicles were sold from January to June, up 25.6 percent year-on-year, according to statistics from the association.