With the Hong Kong Special Administrative Region's stock market connect programs with the Chinese mainland well entrenched for the SAR and global investors, financial experts have urged the city's government to step up cross-border equity market connectivity and scale new heights. Oswald Chan reports from Hong Kong.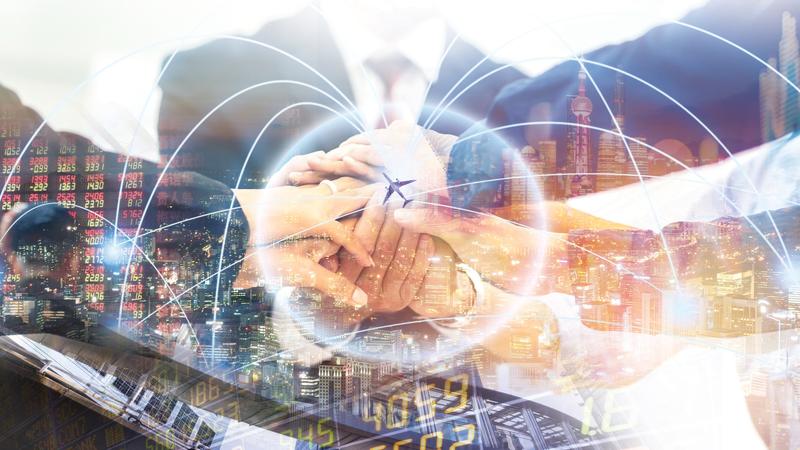 The Shanghai-Hong Kong Stock Connect, launched in 2014, and the Shenzhen-Hong Kong Stock Connect, unveiled in 2016, have become the main investment channels for global investors seeking access to the mainland and Hong Kong markets, and for mainland and Hong Kong investors to invest in overseas shares.
Currently, more than 70 percent of A-shares held by foreign investors are invested through the two connect programs.
For international investors, the northbound stock "through train" is the preferred mechanism for investing in mainland equities. As of Nov 10, the average daily turnover in northbound trading had reached 122.3 billion yuan ($19.23 billion) for 2021 — a year-on-year growth of 35 percent.
The cumulative northbound Stock Connect turnover since its launch seven years ago has reached 64 trillion yuan, resulting in a net capital inflow into the A-share market of 1.5 trillion yuan. Hong Kong and global investors held a total of 2.6 trillion yuan in A-shares listed on the Shanghai and Shenzhen exchanges as of Nov 10, compared with 86.5 billion at the end of 2014.
At the same time, mainland investors have capitalized on the Hong Kong platform to invest in overseas stocks. As at Nov 10, the average daily southbound turnover had reached HK$44.1 billion ($5.66 billion) for the year — up 87 percent from the same period in 2020.
The cumulative southbound Stock Connect turnover has reached HK$23.1 trillion since its launch, bringing a net capital inflow of HK$2.1 trillion into the Hong Kong market. Mainland investors held HK$2.2 trillion worth of Hong Kong-listed shares through the Stock Connect programs as of Nov 10, compared with HK$13.1 billion at the end of 2014.
"Under the nation's new development path of dual circulation, we will proactively promote connectivity between the Hong Kong and mainland capital markets, and encourage players in the financial services industry to explore the mainland market through the regional collaboration platform of the Guangdong-Hong Kong-Macao Greater Bay Area," Hong Kong Chief Executive Carrie Lam Cheng Yuet-ngor told a financial seminar in December.
Market practitioners say that for the Stock Connect programs to reach new heights in 2022, financial regulators should amplify market infrastructure, introduce more A-share financial products, and improve the listing regime.
On infrastructure building, Hong Kong Exchanges and Clearing recently launched the HKEX Synapse pilot program to improve the efficiency and transparency of northbound settlements, and a new Master Special Segregated Account service for fund managers to support northbound trading. Other refinements made include removing the aggregate quota, increasing daily quotas and launching an investor identification model for both northbound and southbound trading.
HKEX will launch the Fast Interface for New Issuance (FINI) in the fourth quarter of this year to comprehensively streamline and digitalize the city's IPO settlement process. When more companies list their shares in Hong Kong, it will expand the investment universe for mainland investors through northbound trading when more Hong Kong-listed shares are included in the Stock Connect.