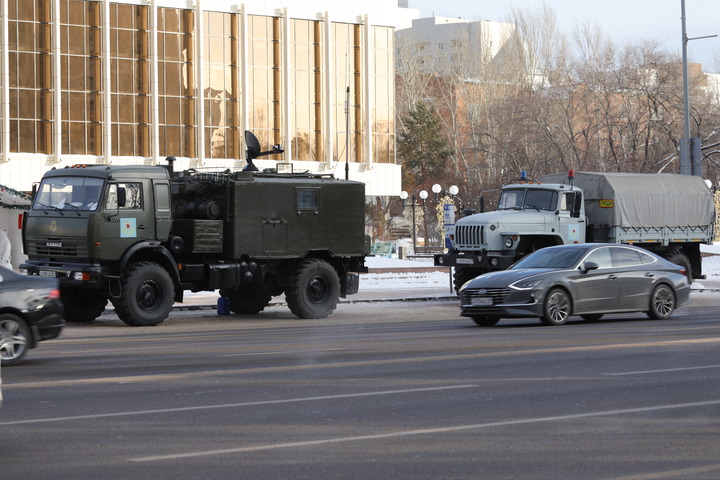 Following unrest in neighboring Kazakhstan over fuel price hikes, power industry experts in China on Friday highlighted three key measures that they said would ensure energy security in the country.
China, they said, should diversify its import sources of oil and natural gas, increase domestic output of shale oil and gas, and improve utilization of new energy while honoring its carbon commitments.
Their comments emerged as Chinese energy companies have some of their overseas projects like oil and gas pipelines in Kazakhstan. The unrest caused concern among industry insiders about potential risks to both asset operations and employees.
Experts, however, exuded confidence that the Kazakhstan situation may have limited impact on the deliveries of oil and gas to China.
China National Petroleum Corp, a major Chinese enterprise that operates multiple energy projects in Kazakhstan, declined to comment on the situation.
Lin Shen, a researcher with the Institute of World Economics and Politics, which is part of the Chinese Academy of Social Sciences, said:"The situation in Kazakhstan has caused market panic over tightening supplies, but the impact on the deliveries is limited and manageable, because the pipelines are often located in remote areas and are designed with systemic protection mechanisms to fend off destruction during emergencies."
It is widely hoped that the unrest will subside soon. Stable operations of the pipelines and other energy infrastructures in the Central Asian country will benefit not only China and Kazakhstan but also other major energy importers such as Japan and India, he said.
As China imports more than 70 percent of its crude oil requirements and nearly half of natural gas consumption, analysts stressed the importance of China reducing reliance on energy imports, especially considering geopolitical uncertainties.
Lin Boqiang, head of the China Institute for Studies in Energy Policy, Xiamen University, said China must rely on domestic energy supplies, and that requires progress in technologies and better utilization of new energy in the long run.
Feng Lianyong, a professor with the School of Economics and Management at the China University of Petroleum (Beijing), said China must reinforce innovations and applications of advanced technologies to make full use of its natural resources and strengthen domestic production of unconventional oil, natural gas, hydrogen, and methane.
The nation should also develop new sources and transportation routes for oil and gas imports, to reduce reliance on existing approaches, he said.
Zheng Xin contributed to this story.