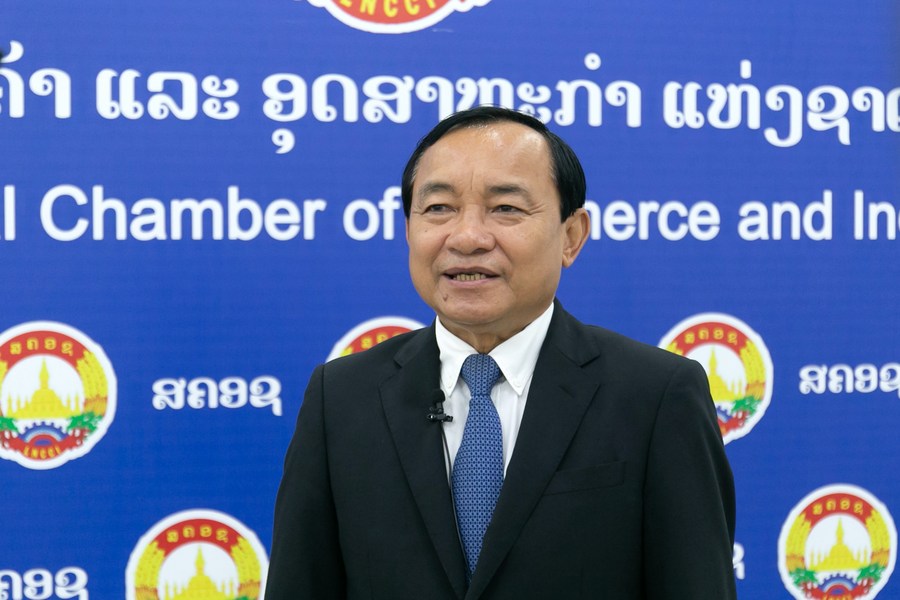 VIENTIANE - The Regional Comprehensive Economic Partnership (RCEP) agreement, could bring great economic development opportunities to the region, and the agreement is very beneficial for Laos, said Daovone Phachanthavong, the vice executive president of the Lao National Chamber of Commerce and Industry (LNCCI).
Being part of the agreement would provide more market opportunities for Laos to expand production for export and promote the tourism sector, the LNCCI official told Xinhua in an interview here on Friday.
"Laos is very fortunate to build a community with a shared future with China and sign the RCEP agreement," said Daovone.
"With the opening of the Laos-China Railway, Laos has become an important node on the China-ASEAN land corridor. The lion's share of the railway transportation of goods between China and ASEAN will pass through Laos, which can greatly promote the economic development of Laos."