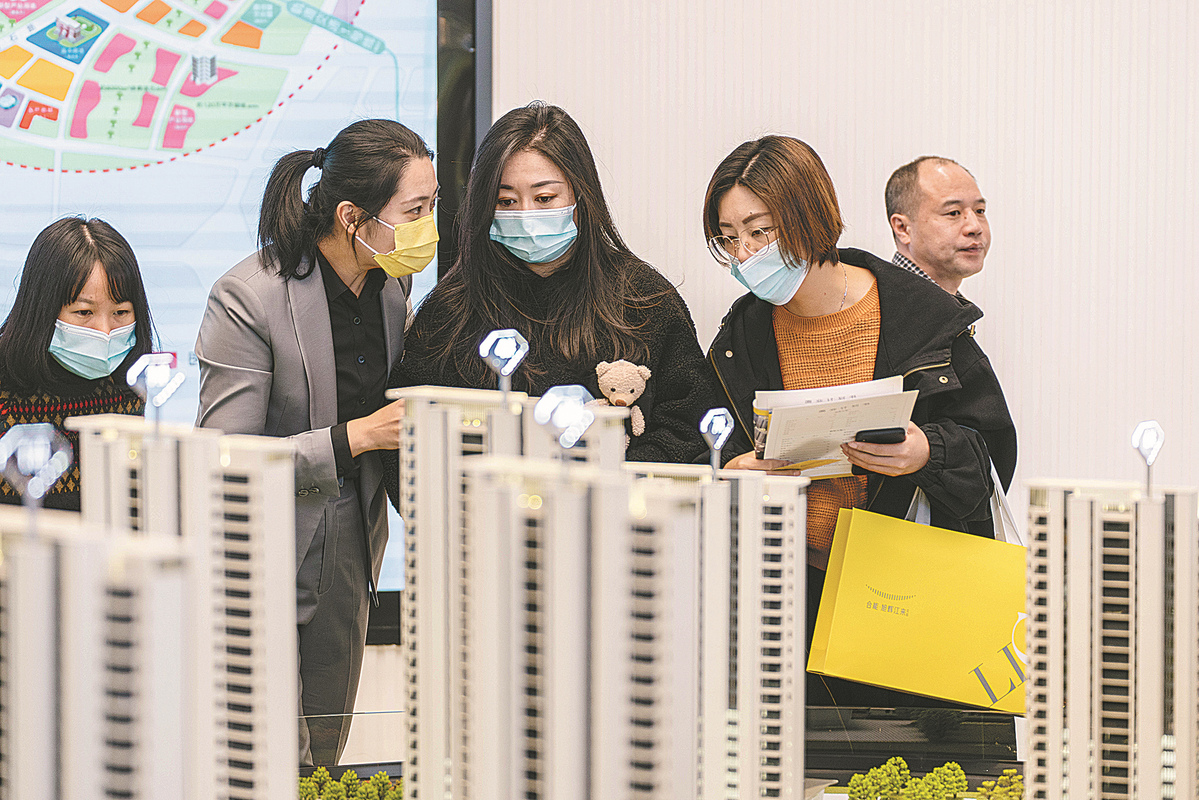 Homebuyers may look forward to wider variety, green tinge, stable prices in 2022
In recent months, newlywed Fan Chen and her husband have spent most of their spare time viewing various apartments across Shanghai as they are eager to settle down in the city this year.
"There may be market ups and downs, but that makes no difference to people like us, who are buying homes to live in," Fan said. The 28-year-old and her husband have been trying to zero in on a two-bedroom flat that is no farther than a half-hour subway commute to her office.
With speculators in China's residential property market facing regulatory action, prospective homebuyers such as Fan have become critical to demand for homes this year.
Other key factors are recent measures to stabilize land prices, home prices and market expectations, support to enhance variety in supply, and the establishment of a long-term development mechanism for the real estate market, said Ding Zuyu, CEO of E-House (China) Enterprise Holdings Ltd.
"It is expected that as speculative investors step outside the market, real homebuyers will find more options for their dream homes," Ding said.
Personal mortgage application procedures became shorter and easier recently in Shanghai, Chengdu, Sichuan province and Nanjing, Jiangsu province. Interest rates for home loans are also starting to edge down in Guangzhou and Shenzhen, Guangdong province, as well as Suzhou, Jiangsu province.
Looking back, there were some major changes taking place in the real estate industry, including the "two centralized" new policies introduced for land transfer in 2021, the regulation complementary to the "Three Red Lines" pilot policy introduced in 2020, and the autonomy to regulate the housing market that has devolved to the level of each city, said Shaun Brodie, senior director and head of occupier research of China at Cushman &Wakefield.