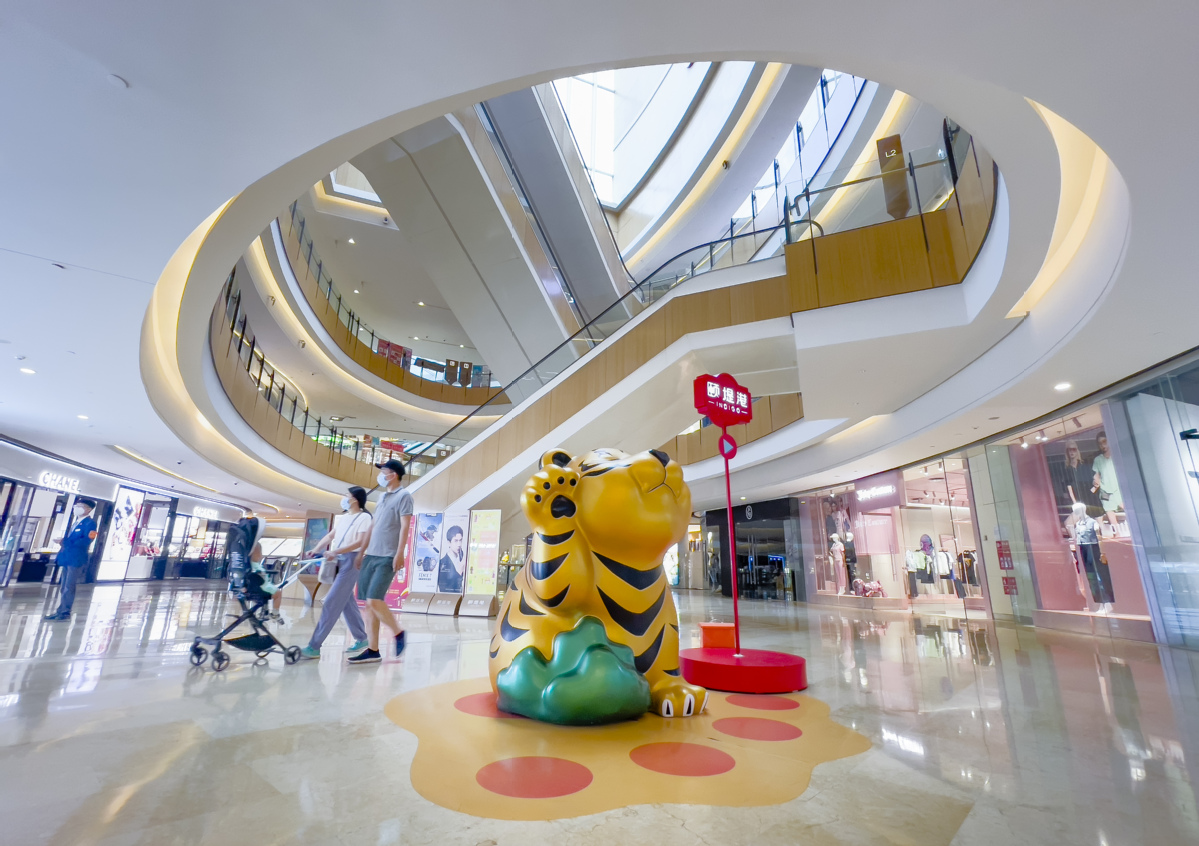 The phase two extension of INDIGO, a large-scale commercial complex developed by Hong Kong property developer Swire Properties in Beijing, will be phased into the market in late 2025 and 2026 respectively, according to the company.
Unlike INDIGO Phase I, a retail-led mixed-use development, the phase II extension is an office-led mixed-use development. It comprises altogether of seven office buildings, a shopping center and a hotel. The total floor space of INDIGO Phase II will reach over 560,000 square meters, and exceed 860,000 sq m by calculating in the existing Phase I; which means upon completion of Phase II, the greater INDIGO project will become a very large-scale commercial complex – one of the largest and most functionally diverse commercial clusters within Beijing's Fifth Ring Road. So far, piling works have been completed and the foundation works are in progress.
Since its opening in 2012, INDIGO, Swire Properties' second venture in Beijing's property market following Taikoo Li Sanlitun, has transformed the surrounding neighborhood of Jiangtai and become one of Beijing's best leisure and business destinations.
The current INDIGO project encompasses a shopping mall containing nearly 200 shops, a 25-story Grade-A office tower, and EAST Beijing, Swire Hotels' first EAST-branded business hotel in the Chinese mainland.
Previously, Swire Properties officially announced at the end of 2020 that it would join hands with Sino-Ocean Group, its long-term partner, to develop the second phase of the Indigo expansion project, with a total investment of 23 billion yuan ($3.29 billion).
Zhang Ying contributed to this story