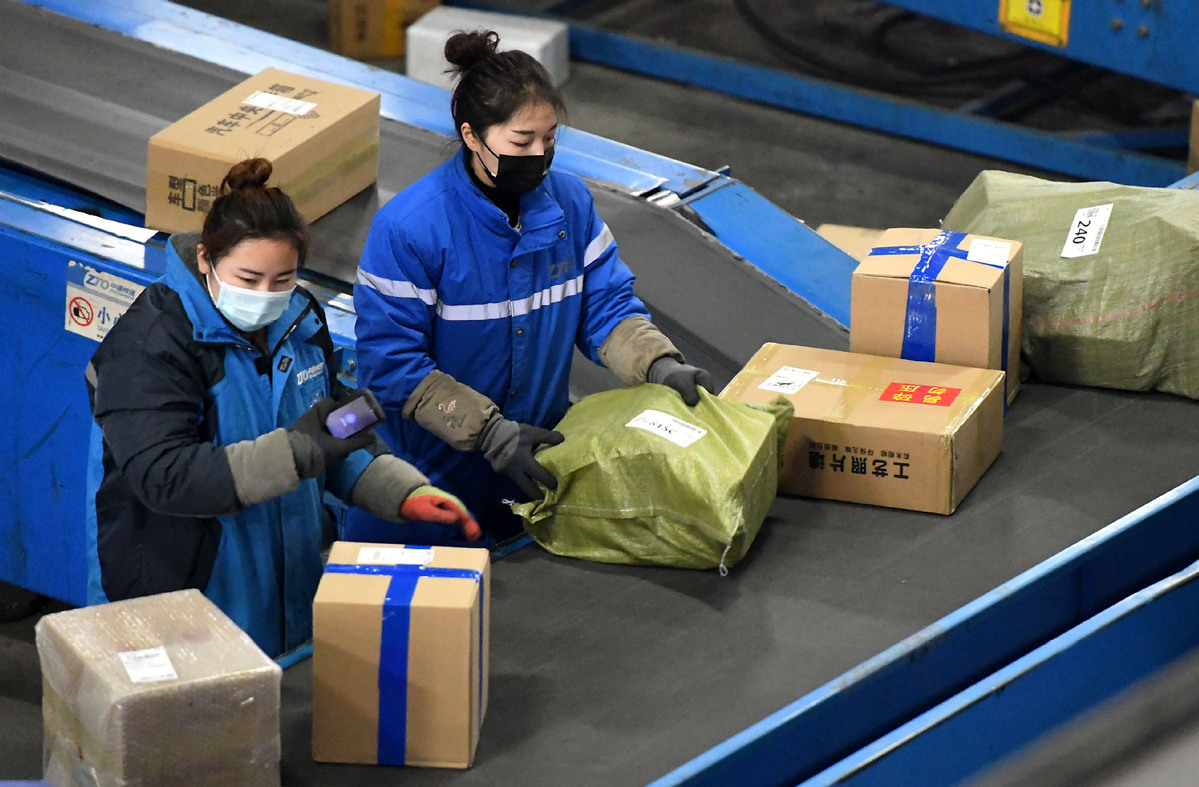 An official from the State Post Bureau of China called for customers to return packaging that can be reused to logistics companies to promote environmentally-friendly packaging.
"Adopting recycled wrapping, such as boxes and bags, to deliver parcels is one of the most effective ways to promote environmentally-friendly packaging, but the challenge remains as that some customers refuse to return recycled boxes," said Guan Aiguang, deputy director for the Market Inspection Department of the State Post Bureau of China, at a news conference on Tuesday.
She added that some customers believe that the packaging wrapped around parcels delivered to them belongs to them.
China has about 46,000 outlets devised to collect recycled wrapping across China, Guan said. But the recycled rate is low.
Last month, China released a guideline to regulate mail and parcel packaging.
According to the guideline, logistics companies are responsible to draw up a packing standard book and train couriers to wrap packages accordingly, to reduce waste and avoid over-packaging.
Besides the guideline to regulate companies' behavior, Guan said customers' cooperation also is important and valuable to promote green wrapping.
China's parcel sector has experienced a boom in recent years and has broken records every year. China handled 83 billion parcels last year, a year-on-year increase of 30.8 percent. This year, the country is expected to handle 95 billion parcels.
The growth of the parcel delivery business makes people's lives easier and more convenient. Meanwhile, the large number of packages has produced more packaging waste and posed challenges in environmental protection.
Netizens shared photos of used parcel packaging piling up in communities and university campuses after China's online shopping spree in November.
Promoting green packaging has attracted top attention, which has been written in this year's government's work report, released in March.