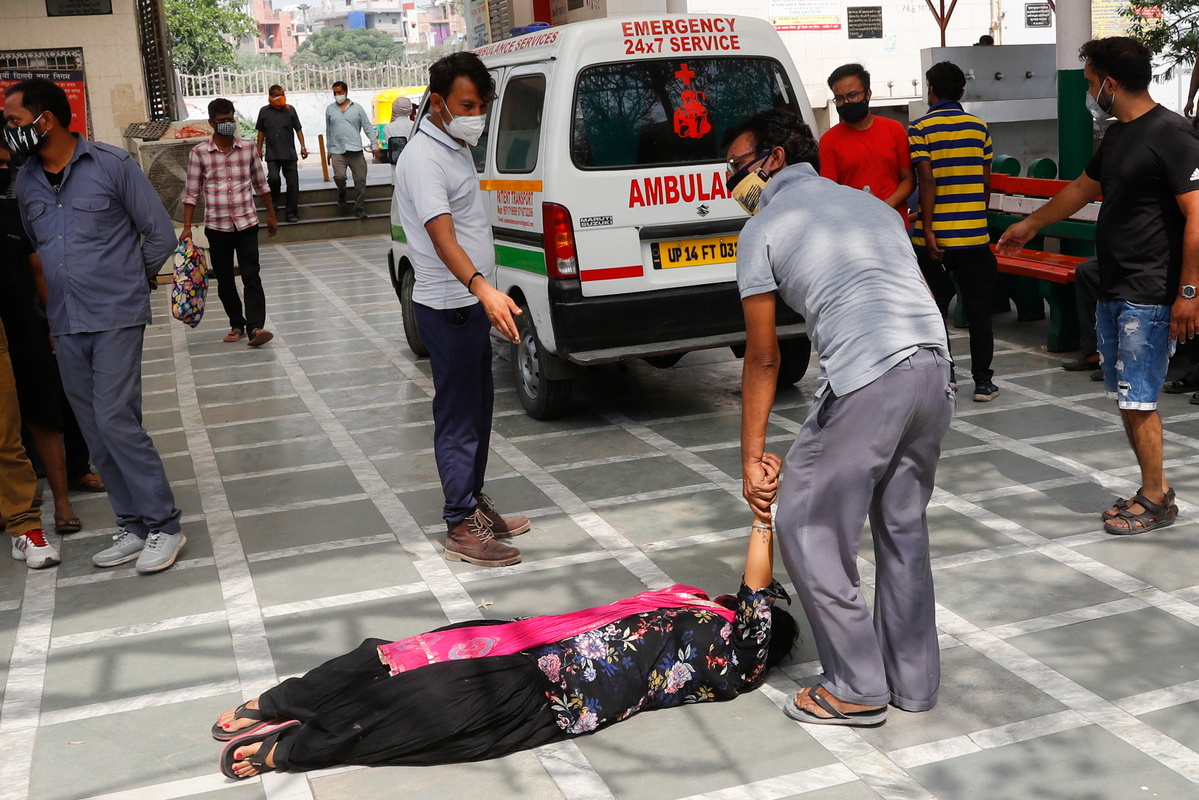 President Xi Jinping sent a message of condolences to Indian Prime Minister Narendra Modi on Friday as the country battles a devastating surge in COVID-19 cases.
India's COVID-19 tally reached 18,762,976 on Friday, as 386,452 new cases were recorded during the past 24 hours, said the federal health ministry.
Besides, as many as 3,498 deaths across the country since Thursday morning took the total death toll to 208,330.
The national capital Delhi has been put under a second successive weeklong lockdown till May 3.
Xinhua contributed to the story.