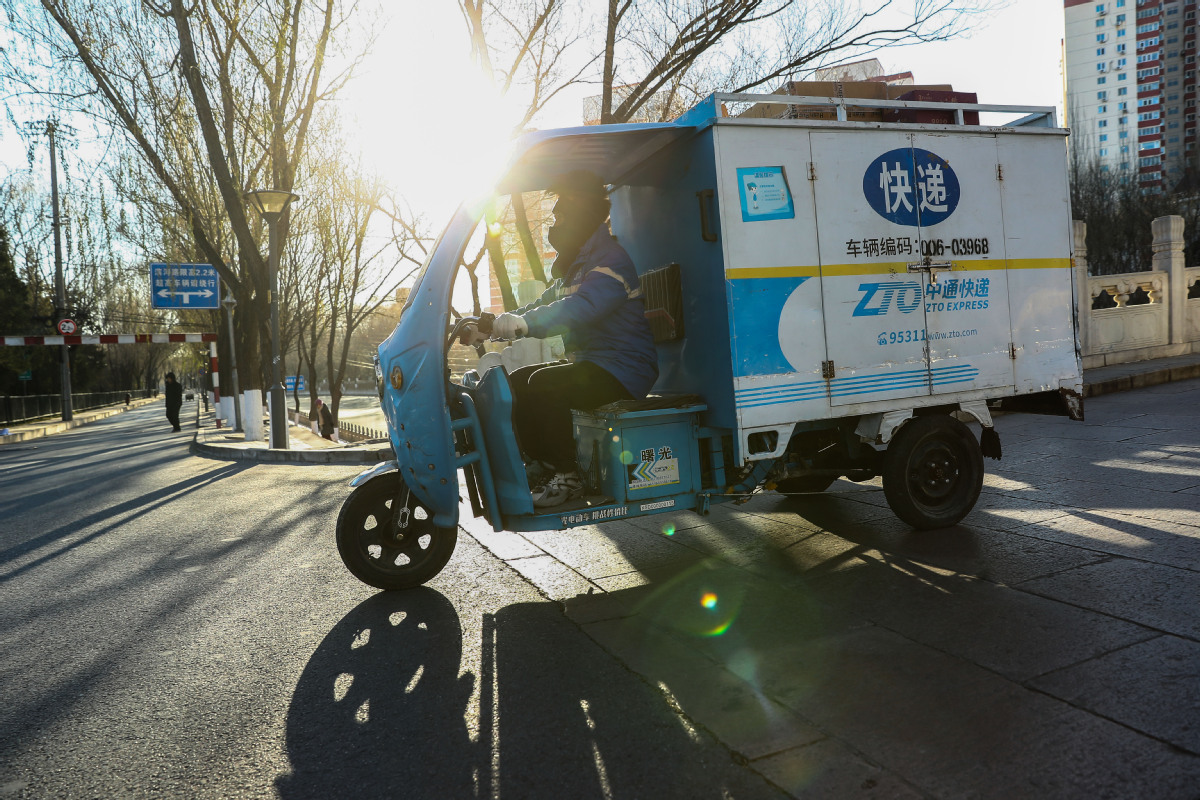 Many are vulnerable because of a lack of legal status
A food deliveryman suffered a fractured leg after being knocked down by an SUV last month in Bozhou, Anhui province. A domestic worker fell from a chair and broke her coccyx in Beijing last year. A driver with a car-hailing service died from overwork in Nanjing, Jiangsu province, in 2019.
Without work injury insurance, a crucial part of China's job securities package that provides compensation for workplace injuries or death and also pays funeral costs, casual workers who suffer injuries face an uphill struggle to claim compensation from clients or their de facto employers: the internet-based platforms or brick-and-mortar agencies for whom they work.
"I have heard of numerous cases of drivers dying suddenly as a result of exhaustion," said Zhao, an employee of a car-hailing company, who only gave his surname, as he inched forward in rush-hour traffic on a recent workday.
"In many cases, the platforms offer the families a sum of money due to public relations concerns, but that's not legal protection."
The 49-year-old and his peers want to be covered by government-backed work injury insurance, which provides generous payments for work-induced problems.
The sum is equivalent to 20 times the average national annual income in urban areas, which was about 42,000 yuan ($6,475) last year, according to the National Bureau of Statistics.
The lackluster insurance coverage attracted the attention of Premier Li Keqiang during the annual gathering of the nation's highest legislative body in March.
He pledged to introduce a "social security subsidy mechanism" to provide basic protection for occupational injuries among the growing number of casual workers.
"Some people work several jobs and it's very hard," Li told a news conference in Beijing. "This (the improved mechanism) will facilitate development of a more healthy and stable flexible employment market."