Hong Kong director Jun Li turns his camera on the city's homeless in his second feature, Drifting. Elizabeth Kerr reports.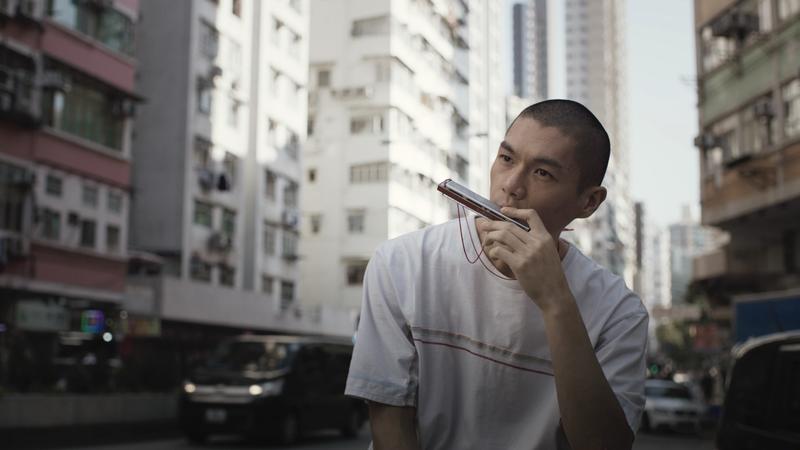 Jun Li's directorial venture, Drifting (2021), features an ensemble cast of experienced theater professionals and emerging talents such as Cecilia Choi, Tse Kwan-ho and Will Or. [PHOTO PROVIDED TO CHINA DAILY]
I meet Hong Kong writer-director Jun Li in a vaguely industrial shared workspace in Kennedy Town. He looks relaxed and put together. It's hard to tell if his goatee grew by default during Hong Kong's fourth COVID-19 wave or is simply a new look. His second film, Drifting, made its hometown debut at the Hong Kong International Film Festival in April. Now he's in promo mode, talking about the film that was released in cinemas last week.
A Chinese University of Hong Kong journalism student not too long ago, Li made waves with his first short film, Liu Yang He, in 2017, which led to him being tapped to direct his first feature, 2018's transgender drama Tracey. Though he was a relatively tender 25-year-old at the time, Li steered co-stars Ben Yuen and Kara Wai to Golden Horse, Asian Film and Hong Kong Film awards.
As Li is "always writing," the seeds of Drifting were sewn back in 2012 while he was covering Sham Shui Po's homeless as a journalism intern. He took a break to earn a master's degree in gender studies from Cambridge, but the dynamic under the flyover had stuck with him. Back in Hong Kong and committed to filmmaking, Li wrote a script about a Chinese medic who regularly visited Sham Shui Po.
That project never happened, but by 2017, "I realized the whole atmosphere had changed. Before, everyone was sleeping in the open, and then because of the clearance and strained relations with neighbors, they started putting up fences," recalls Li. "The community became more isolated, and by the same token a target for other street sleepers, and it got crowded. I saw a story in the community."