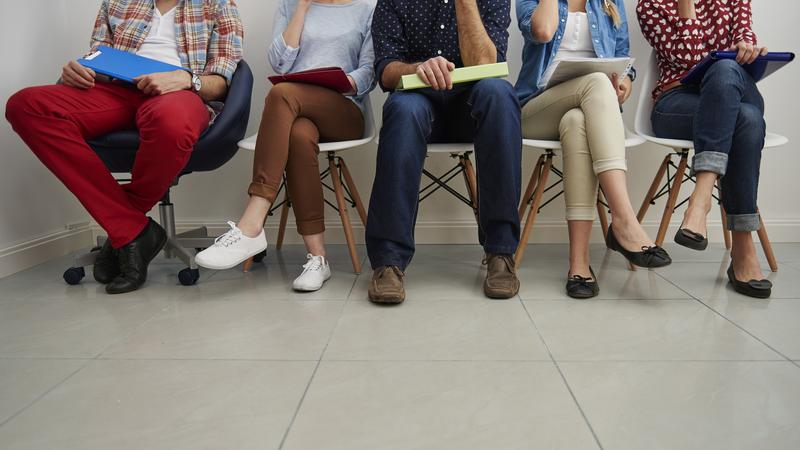 As tens of thousands of graduates emerge from Hong Kong universities and colleges and swarm the job market each year, there's a widening gap between what they've mastered in school and what employers expect of them.
This trend has been fueled by the increased demand for technology skills and an economy bruised by the pandemic. Employers are finding it hard to get the right talent, which is weighing down Hong Kong's competitiveness and youth employment.
Academics have pinned the blame squarely on a "disconnect" between academia and industries.
"Academia has a qualification system that's not clearly understood by companies," said Victor Kwok Hoi-kit, head of education and youth research at Hong Kong-based think tank Our Hong Kong Foundation. "Enterprises don't understand what the qualifications mean and whether the staff they seek can offer the help they need."
Companies have their own qualifications framework, which is usually tied to skills, such as cloud or blockchain technology, but it's not credited by schools, Kwok said.
According to Kwok, it's important to unblock the channel with appropriate courses to give companies a clearer understanding of the capabilities that might be needed in the workplace.
Kwok said industry participation in some of the programs, normally, defeats the purpose of it. "From designing, reviewing, conducting and accrediting them, each part needs to be further improved," he pointed out. He urged companies and schools to work out a comprehensive partnership to ensure that educational courses are relevant to the needs of businesses.
Closer cooperation between schools and employers can also improve students' employability, which can be translated into tangible benefits in the workplace as companies prefer to hire people with the required skills. "Recognition of employers, especially by prominent companies, can help them look for jobs," Kwok said.