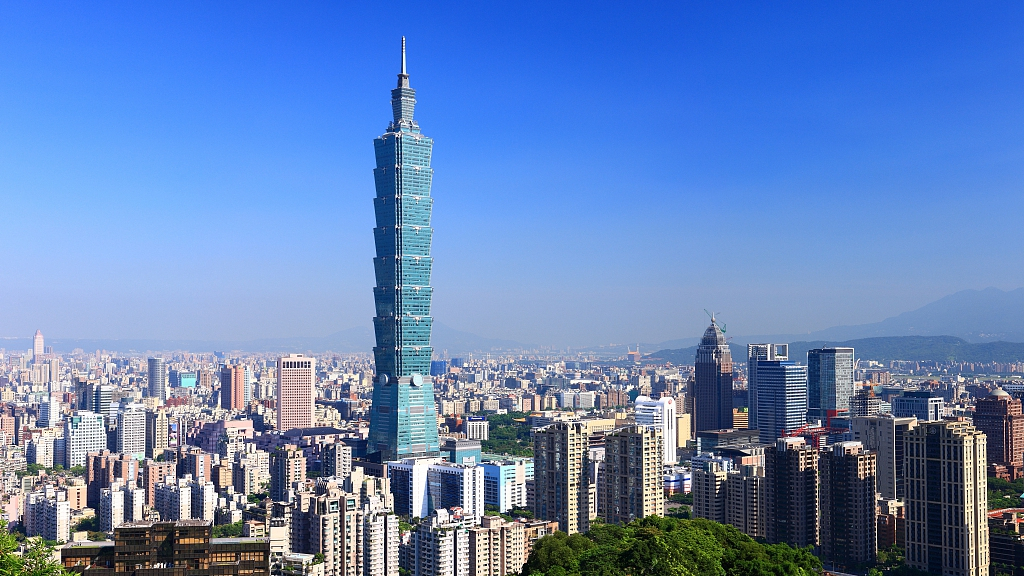 China resolutely opposes the United States Defense Department's claims that the Chinese mainland has stepped up efforts to intimidate and pressure the Chinese island of Taiwan and other allies and partners, a spokesman for China's Ministry of National Defense said on Friday.
Pentagon Press Secretary John F. Kirby claimed in a briefing on Tuesday that China's military had intensified pressure on Taiwan by increasing military activities across the Taiwan Straits, which would undermine regional stability and increase the risk of miscalculation.
He also said the US would continue to assist Taiwan in maintaining a sufficient self-defense capability.
Senior Colonel Tan Kefei, a spokesman for the Ministry of National Defense, said China was "strongly dissatisfied" with the remarks, and that the US deliberately distorted the truth and confused right and wrong.
There is only one China in the world and the government of the People's Republic of China is the only legitimate government representing the whole of China, he said. The one-China principle is the political foundation of China-US relations and also the core of the Three China-US Joint Communiques, he added.
For a period of time, the US has stubbornly adhered to the strategy of "using Taiwan to control China" and has continued to make negative remarks and actions on Taiwan-related issues, he said.
The US has increased official contacts and military ties with the Chinese island, announced plans to sell weapons to it, and repeatedly sent warships through the Taiwan Straits.
These provocative actions have seriously damaged the relationship between China and the US and undermined peace and stability, Tan said.
"We urge the US side to abide by the one-China principle and provisions of the Three Joint Communiques, immediately correct its mistakes, cease any form of official contacts or military ties with Taiwan, handle the Taiwan question carefully, and stop supporting 'Taiwan independence' secessionists," Tan said.
"Taiwan independence" is the biggest obstacle to national reunification and rejuvenation, he said, and the island's DPP authorities have constantly colluded with external forces and sought provocation, which is the root cause of tension across the Straits.
"The reunification must and will certainly be achieved," Tan said. "The People's Liberation Army will maintain a high state of readiness to fight at all times and resolutely defeat all external interference and 'Taiwan independence' secessionist acts."
He said the People's Liberation Army will always defend national sovereignty and territorial integrity.