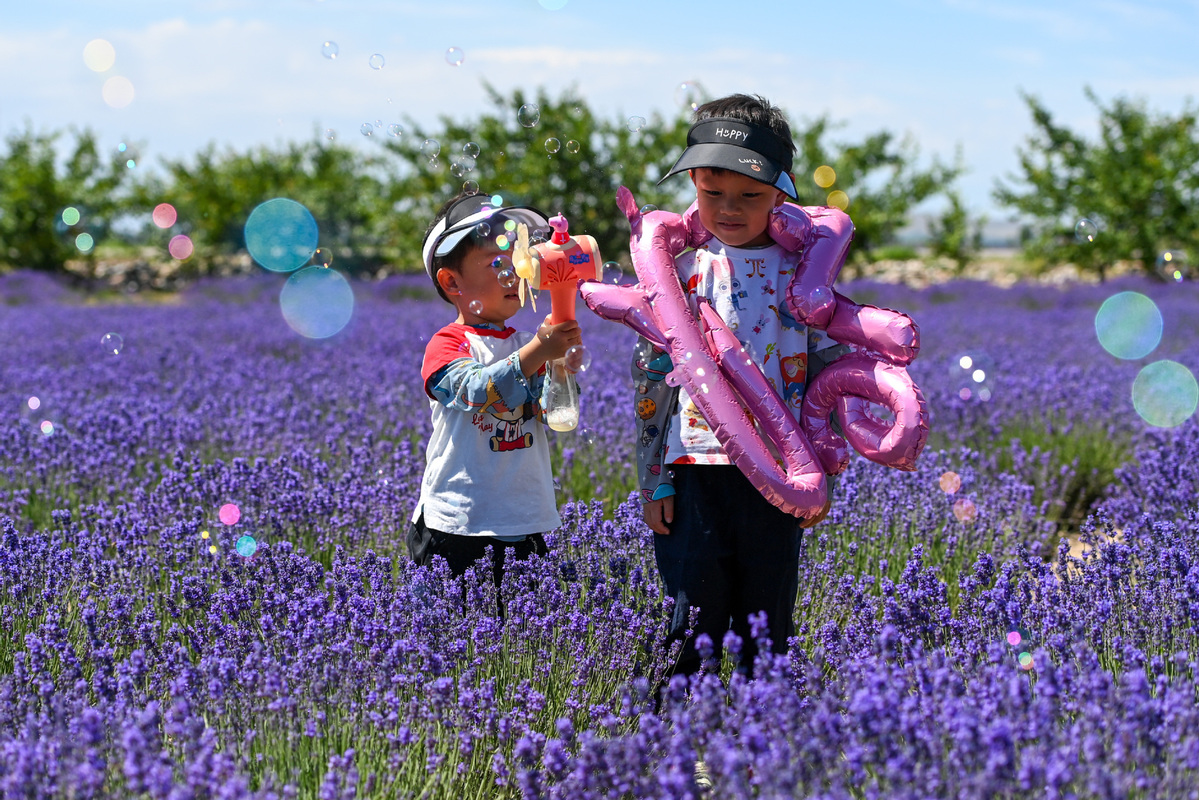 President's words provide 'significant direction' for future development
While developing a whole-process people's democracy by firmly upholding and improving the system of people's congresses, political observers said Chinese whole-process democracy should also be implemented and promoted in the work of more fields of government and Party organs at all levels.
Their comments came after President Xi Jinping's remarks on further promoting whole-process democracy that enables the Chinese people to be broadly involved in national governance.
Xi, who is also general secretary of the Communist Party of China Central Committee and chairman of the Central Military Commission, made the remark while addressing a central conference on work related to people's congresses, which was held from Wednesday to Thursday in Beijing.
At the meeting, he called for upholding and improving the system of people's congresses, a political system fundamental to the Party's leadership, the running of the country by the people, and law-based governance. He said that such a system ensures the realization of whole-process democracy in the country.
He also called for further promoting the principle of the running of the country by the people in national governance and reflect this in specific efforts to meet people's aspirations for better lives.
Liu Leming, an associate professor at East China University of Political Science and Law, said Xi's remarks not only set out higher requirements for the work of people's congresses in new era, but also gave clear directions on ensuring whole-process democracy in government and Party departments at each level.
The term whole-process people's democracy was first put forward by Xi during an inspection tour of Shanghai in November 2019 when he emphasized that China is marching on a political development path of socialism with Chinese characteristics, and its people's democracy is a whole-process democracy.
Comparing the system of people's congresses to a tree trunk in implementing whole-process democracy, Liu said it is time to further promote Chinese democracy in other parts of the tree, such as its leaves, flowers and fruits.
"In other words, when we ensure that the people are the masters of the country by allowing them to participate in affairs related to people's congresses, including legislation and supervision, we also need to expand the participation in the work of all government and Party organs, such as in their research on historical or cultural issues and decision-making on public policies," he said.
"Besides, government and Party departments cannot only focus on ideas made by academicians or professionals during the research or decision-making," he suggested. "Instead, they have to open the door more widely, collecting opinions from various walks of life, as in this way can whole-process democracy be fully implemented."
Sang Yucheng, a professor of political science at Fudan University, agreed. He regarded the people's congress system as a building, saying it has ensured that the people are masters of the country over the past decades by strengthening its frame and improving its functions.
"In this new era, it's key for us to develop the whole-process people's democracy by further promoting the building's layout and interior decor," Sang said.
As a scholar of political science, Shang Hongri from Shanghai Normal University said Xi's remarks provided significant direction for his research on whole-process democracy, noting that improved research in this regard will help address uncertainties from home and abroad regarding the country's development.
Shang said he was encouraged by Xi emphasizing that democracy is to be used to solve the problems that the people want to solve, adding "it's the nature and the goal of our Chinese democracy".
Calling for more studies to enrich whole-process democracy, he said he was confident that such democracy will play a bigger role in serving the people and promoting social governance.
caoyin@chinadaily.com.cn