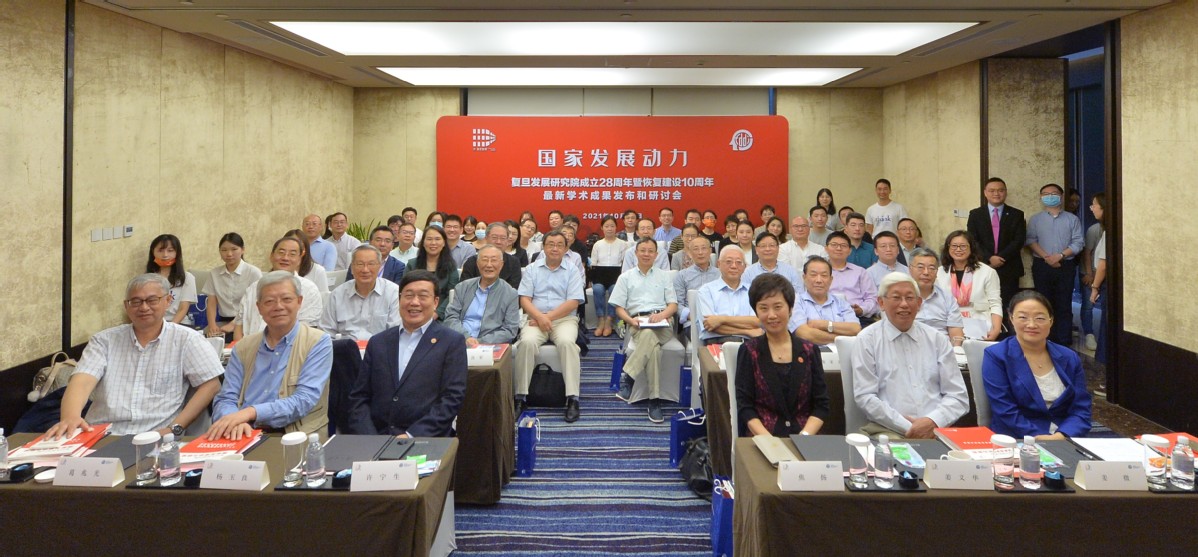 The Fudan Development Institute on Friday published a report on the theory of national development impetus, which provided a new framework to examine the elements in a country's development process.
Huang Hao, deputy director of the institute, explained the theory in a seminar in Shanghai, which was attended by the Party chief, president and many senior scholars of Fudan University to mark the 28th anniversary of the institute.
The theory created the concept of "national development impetus" based on one country's resources, productivity and relations of production, and further divided the impetus into five "forces" to explain the country's survival and development.
"A country's development impetus has not only been the key to its peak and downhill in its development and capacity, but also determined a country's future," Huang said.
The theory also proposed a new classification of countries, which include the productivity-driven, development-driven and innovation-driven.
"In this theory, we aim to figure out the law of national development impetus so as to offer other countries ideas to upgrade their own national development impetus."
Jiang Yihua, senior advisor of the institute, said he was glad to see the young researchers of the institute think big questions and take on such a grand theory.
"There is a tendency nowadays that scholars only focus on a very small area in their own disciplines, but we need a broadened view when we study big themes, such as nations, and future," he said.
Li Liangrong, director of the university's research center for communication and state governance, said the theory gives him an alternative look at the world from the long dominated Western perspective of the democratic and non-democratic countries.
"From the development prospective, we can better explain China's growth in the past 70 years and offer a new discourse system for the world," Li said.
Su Changhe, dean of the School of International Relations and Public Affairs of the university, echoed with Li and said more criteria shall be put into consideration when examining a country's development and modernization.
"Whether the country's benefits are shared with the majority of its people, whether the country's growth path is through invasion, colonization or peaceful coexistence, and whether the country's development promotes the advance of other countries," he said. "Those are all things need to be considered."