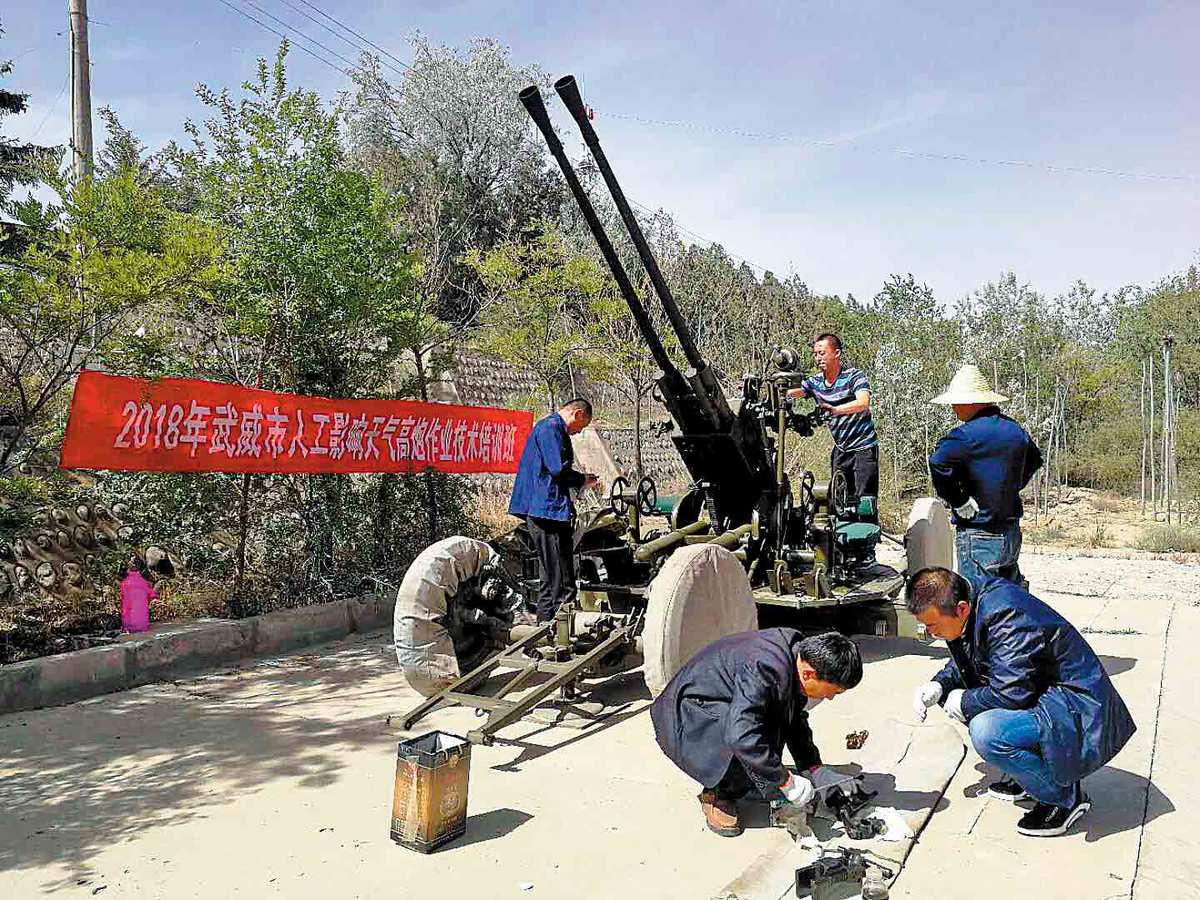 Rainmaking equipment helps transform arid area into hotbed for rapeseed
Wuwei city in Northwest China's Gansu province, which borders the Qilian Mountains to the south and the Tengger Desert to the north, used to be a very dry place.
But in recent years, more rain and snow have fallen thanks to the use of weather modification techniques, including cloud-seeding rockets, to create artificial precipitation.
As the land around the Qilian Mountains becomes wetter and greener, it has made life easier and more comfortable. At Dahonggou village in the Tianzhu Tibetan autonomous county, for example, more tourists are coming to visit the large expanse of rapeseed flowers the village has planted in recent years.
"The oil made from our rapeseed is gaining fame," said Zhang Qiande, former Party secretary of the village.
"The more rain, the better rapeseed flowers bloom, and the better our lives are," he said.