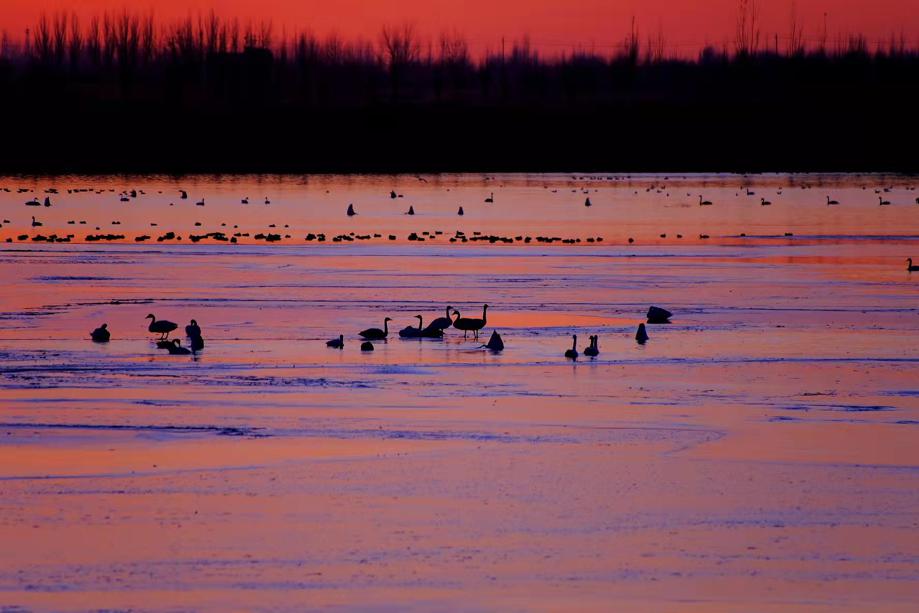 As the setting sun's rays reflected on the waters of the wetlands in Bayannuur, Inner Mongolia autonomous region, on Wednesday, more than 100 swans were observed at rest.
Migratory birds stop over for about a month in the wetlands, located in the Yellow River basin, before they leave in November to spend the winter in southern China, mostly in Sanmenxia, Henan province.
Thanks to the improvement of the lake's water quality, increasing numbers of birds are coming regularly.