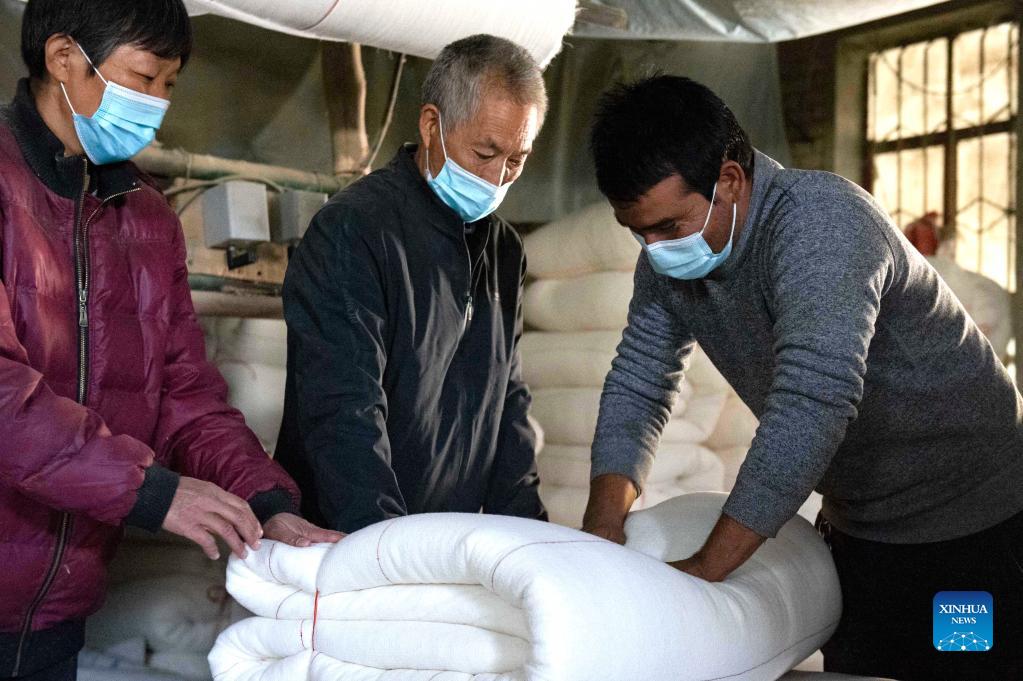 URUMQI -- Residents from Northwest China's Xinjiang Uygur autonomous region have denounced accusations of "forced labor" in the region fabricated by Western anti-China forces.
At a press conference held in the regional capital Urumqi on Friday, a total of 18 videos were broadcast to introduce Xinjiang's cotton industry and the happy lives of cotton farmers and workers, and to refute the false claims of "forced labor" by Western anti-China forces.
Mamidin Ablat, a farmer who has planted over 40 hectares of cotton in the Mongolian autonomous prefecture of Bortala, said in a video that the whole process of planting, managing and harvesting has been mechanized across his fields. "I harvested nearly 250 tonnes of cotton in three days with the help of a cotton picker," he said.
"My good life was earned through hard work and diligence. I don't need anyone to force me," said Patigvl Yvsvp, a seamer in a quilt factory in the Hui autonomous prefecture of Changji.
Hayrat, a local official, said at the press conference that the "forced labor" story fabricated by Western anti-China forces is intended to tarnish the image of Xinjiang, hinder the region's development, and curb China's development.