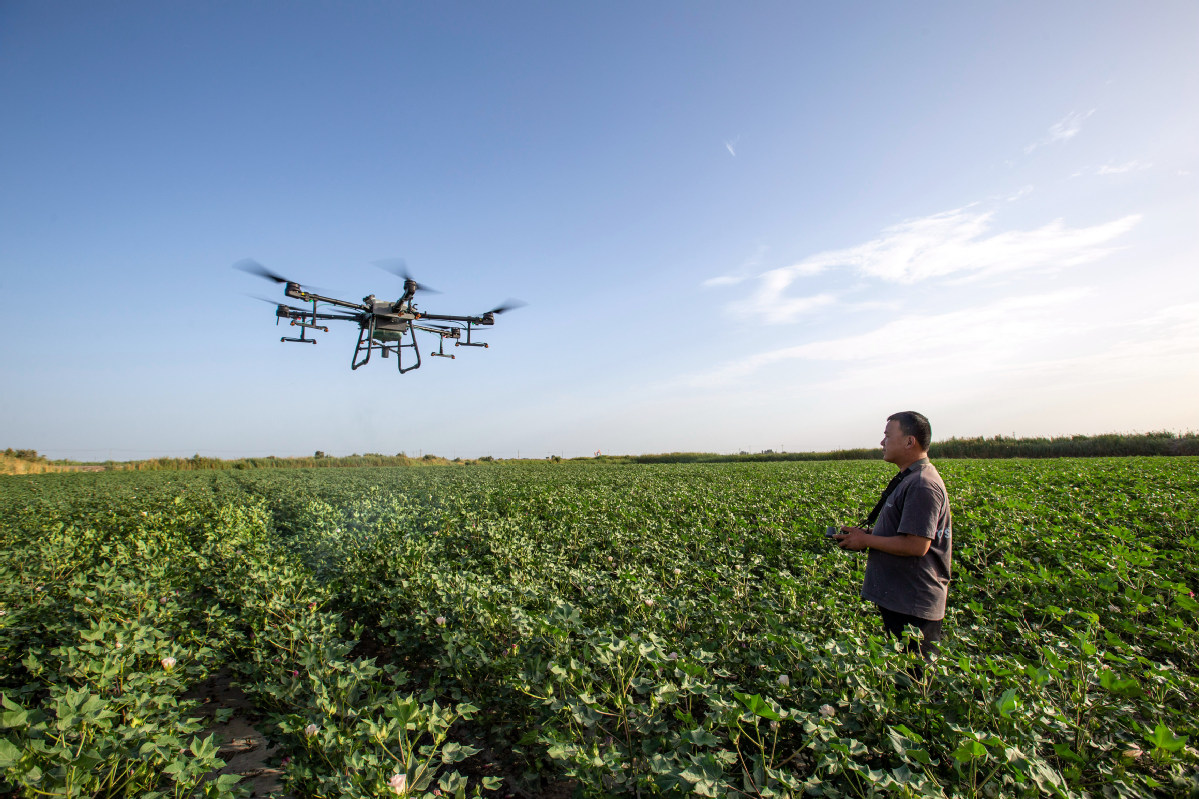 The Xinjiang Uygur autonomous region held a news conference on Tuesday at which cotton growers and others in the cotton industry spoke against the Western narrative of "forced labor" that has been put forward by anti-China voices in the West.
Matkrim Tursun, a grower from Bayingolin Mongol autonomous prefecture, has set up a cotton cultivation cooperative with five of his fellow villagers. He owns a cotton field of around 66 hectares and manages the cooperative's cotton cultivation base of more than 130 hectares.
"Our cooperative has purchased a drone to spray for pests and diseases. Only two people are needed to spray pesticide to more than 500 mu (around 33 hectares) in one day. That's very efficient," he said.
Tursun's son is pursuing further education at a cotton research institute in Henan province after graduating from Xinjiang's Tarim University last year.
"My son has guided us on how to grow cotton in a scientific way. The cotton is growing particularly well this year," Tursun said.
Guliza Abliz, deputy general secretary of the Xinjiang Cotton Association added that cotton cultivation in Xinjiang is becoming more mechanized. Picking machines are widely used across the region.
Subsidies are offered by local governments to encourage farmers to buy agricultural machinery. There is no forced labor anywhere in the region's cotton production chain, she said.