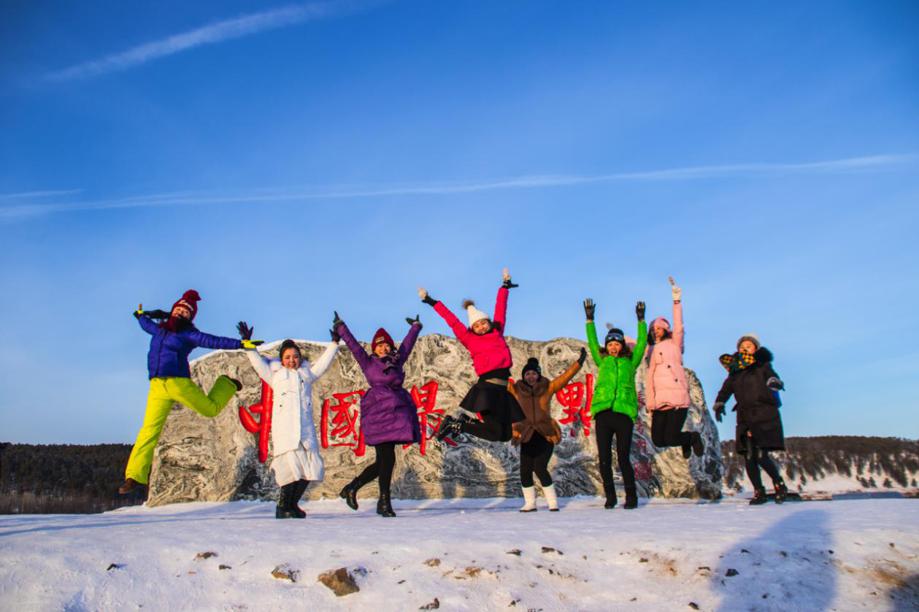 Mohe, a county-level city in Heilongjiang province at the northern tip of China, recently attracted great attention across the country as a song named Mohe Ballroom became popular online.
Over the past two weeks, the music video has been viewed over 3.4 billion times online, according to a report from Yangtse Evening Post on Wednesday.
The song told a story about an old man in Mohe who always danced alone in the Mohe Ballroom, which is available for couples to enjoy.
With the pseudonym Zhang Dequan, the man describes his solo dance as a memorial to his wife, who loved dancing but died in a forest fire in Mohe in 1987.
On May 6, 1987, a forest fire broke out in a forest of the Great Khingan Mountains in Heilongjiang and blazed through Mohe, burning over 10,000 square kilometers of forest among the rolling mountains and killing around 200 people. Direct economic losses were calculated at 500 million yuan.
Zhang and his wife had no children and in the subsequent decades, Zhang didn't remarry.
"There was an old man who often visited my ballroom in 2019," the owner Li Jinbao told Beijing News. "However, since the outbreak of the COVID-19 epidemic, I have never seen him."
"I experienced the fire at age 21," he said. "After the fire, Mohe was rebuilt and the first public ballroom was opened, which immediately became popular among local residents."
But with the boom of various entertainment options, the ballrooms gradually lost their appeal.
Due to his love of dancing, Li, 55, started the ballroom in 2018 but didn't see success.
"I had decided to close the ballroom, but one day I met a young visitor from Shenzhen, Guangdong province," Li said. "He told me he spent over 20 hours coming from Shenzhen to Mohe just to visiting my ballroom."
That changed his mind.
"I will continue to run the ballroom, providing a place for those who love dancing, especially the seniors," he said.
There were also some young local residents who visited the ballroom they had never noticed before.
Zhang Wenqian, 30, a local civil servant, visited Li's ballroom for the first time after she saw the Mohe Ballroom video online.