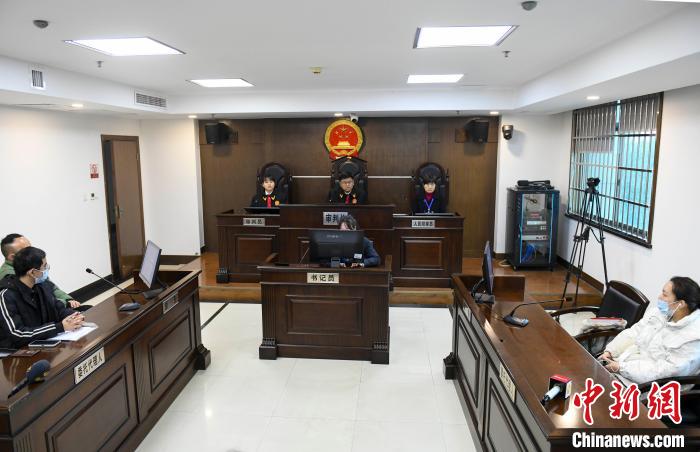 A court in Changsha, Hunan province, has ordered a divorced mother to live with her 8-year-old daughter, who had been forced to live alone with a nanny, marking the first case under a newly enacted law to promote family values.
On Thursday, the Tianxin District People's Court ordered the mother, surnamed Chen, to pay more attention to her daughter's physical, psychological and emotional needs.
The court issued the country's first ruling based on the Family Education Promotion Law, which took effect on Jan 1 and requires parents to be responsible guardians of their children.
In the case, the girl's father, surnamed Hu, sued Chen for neglecting their daughter and sought custody of the girl.
The two divorced in October 2020, and the mother got custody of the daughter, according to a WeChat post issued by the court. The girl is supposed to live with her mother until she turns 18, with her father paying alimony of 3,000 yuan ($470) a month.
Chen remarried over a month after the divorce and decided to move to a new house. The girl did not go to school for more than two weeks because the mother was busy with relocation.
The daughter was then taken away by the father, who hired a nanny to take care of the girl, while he himself lived in another location. In the meantime, the mother only visited the child on weekends.
The court found both parents had failed to take on the responsibility of guardianship and neglected the girl. It ruled against the father and gave custody to the mother, as the girl had expressed her willingness to live with her mother.
Meanwhile, the court issued a "family education order" requiring Chen to take the girl to her home and live with her, and ordering her to contact the girl's teachers at least once a week to keep up with her schooling.
The order is effective for one year, during which time the girl could ask for its withdrawal, amendment or extension.
If Chen disobeys the order, she could be admonished, fined or detained.
The Family Education Promotion Law is the country's first legislation targeting parents' responsibility in educating their children properly, including morally and physically, as well as developing their life skills and habits.
Parents who have separated or divorced should cooperate with each other to fulfill their responsibilities, and neither party should refuse to do so or try to avoid such responsibility, the law said.