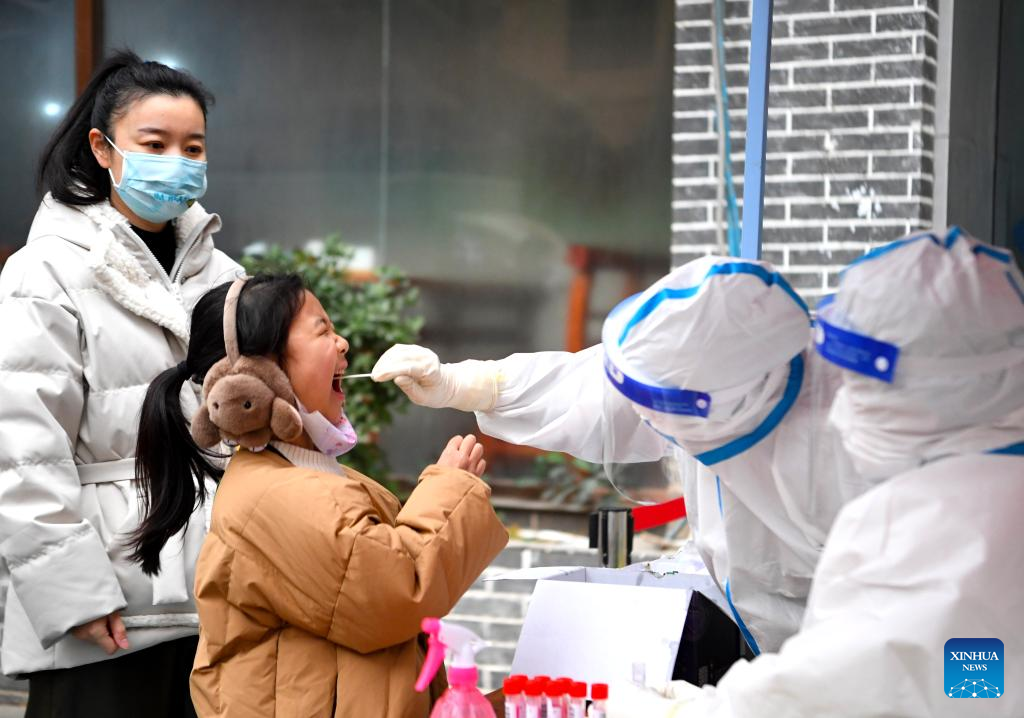 Tangyin county of Anyang city in Henan province on Monday reported nine new locally transmitted cases of COVID-19, all of which were found in Yucai School, officials said at a news conference on Monday afternoon.
"After Anyang reported the first two cases of the recent outbreak on Sunday, among them a school student, the county immediately launched nucleic acid testing in the school on Sunday," Yang Jian, deputy director of the county's Publicity Department said. "Nine of them tested positive and were diagnosed as confirmed cases on Monday after experts' consultation."
All the infected people have been shifted to the Anyang Fifth People's Hospital for quarantining and treatment. Over 430 of their close contacts in the county have also been traced.
To prevent further spread of the virus in the school, 4,040 people attached to the school are being kept under medical observation at three places.
According to the county's epidemic prevention and control headquarters, the county completed the first round of nucleic acid testing covering 388,396 local residents on Sunday and has now launched the second round of tests.
The headquarters didn't mention the source of the nine new cases and said the result of the first round of tests would be published as soon as they get it.
Contact the writer at zhouhuiying@chinadaily.com.cn