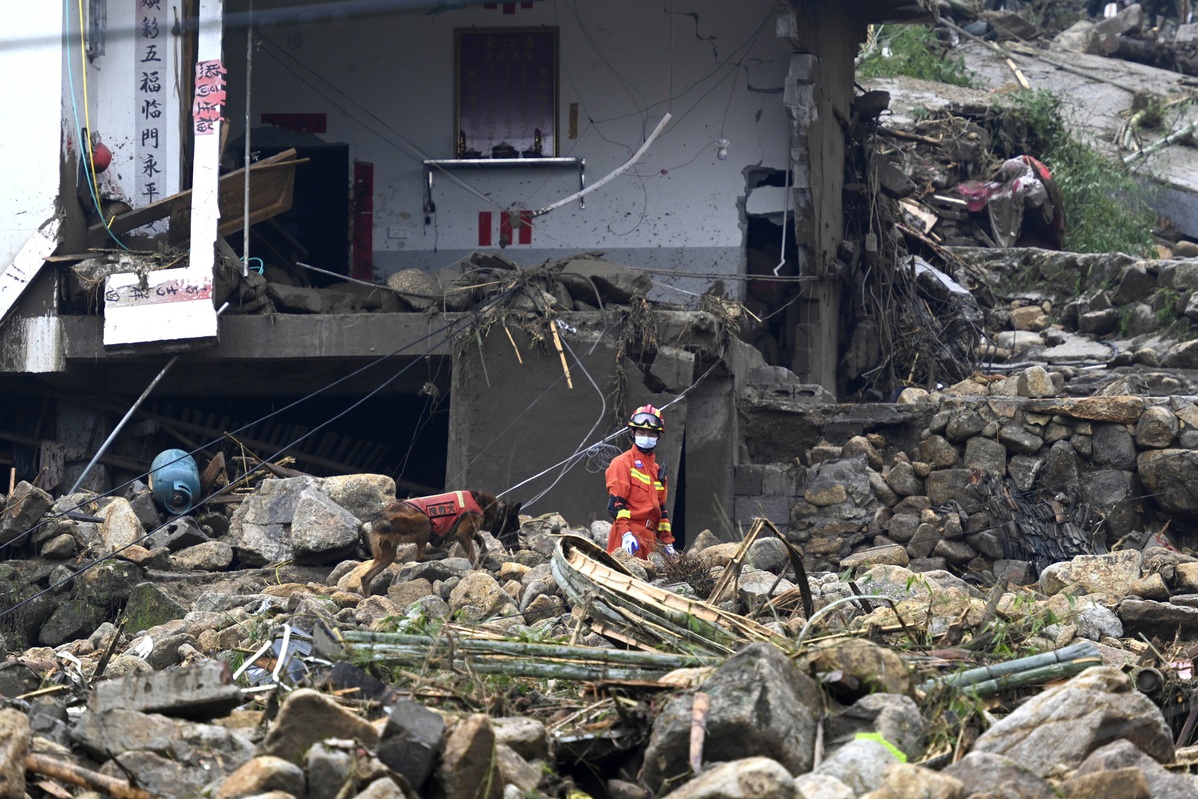 The government's central departments have responded quickly to control flooding in China's southern provinces while helping relieve the effects of the scorching weather seen in the northern parts of the country.
By 6 pm Saturday, six warnings for torrential rain, high temperatures and geological hazards had been released by the China Meteorological Administration, reminding the public of the secondary dangers of floods, mudslides and sunstroke.
Some southern provinces and regions, such as the Guangxi Zhuang autonomous region, experienced flooding caused by persistent heavy rain earlier this month.
A release by the Ministry of Emergency Management said 110 counties in Guangxi had been hit hard by the floods, with nearly 2.35 million people affected.
The ministry said that over 2,700 houses and buildings had collapsed and 10,600 were damaged in the region due to the severe floods. Some 145,000 residents in affected areas have been relocated while around 307,000 people needed assistance with daily supplies.
The region still faces challenges as more torrential rain is forecast through Tuesday, with water levels in some rivers in the region dangerously high.