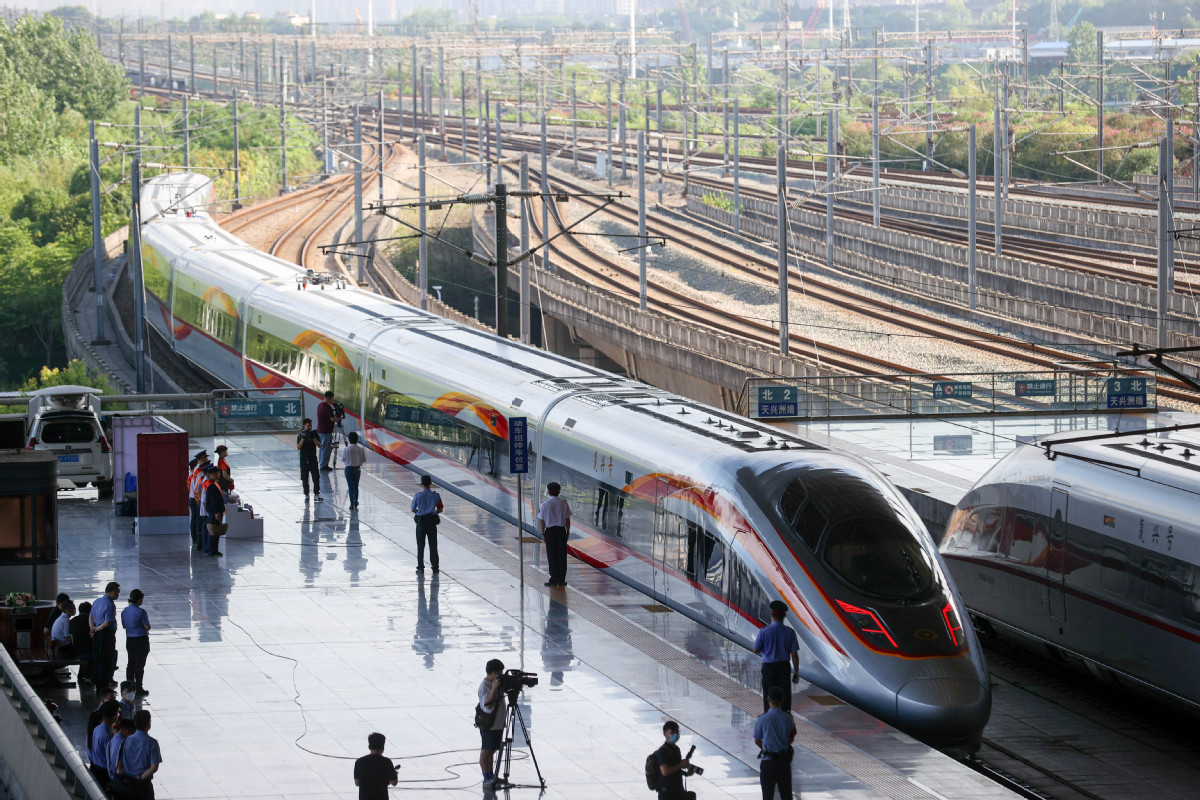 The speed of a major high-speed rail line has increased from Monday, cutting travel time between Beijing and a number of major cities in the south.
Bullet trains now operate at a maximum speed of 350 kilometers per hour along the line linking Beijing and Wuhan, Hubei province, up from the previous maximum speed of 310 km/h, the China State Railway Group said.
The line between Beijing and Wuhan is one section of the route linking Beijing and Guangzhou, Guangdong province, one of the main high-speed railway corridors between northern and southern China.
The section is linked to 12 other high-speed lines, and increased speeds are expected to benefit many passengers.
Travel time between Beijing and Wuhan is now reduced to 3 hours and 48 minutes, half an hour shorter than before.