Editor's note: China Daily is publishing a series of stories reviewing President Xi Jinping's visits at home and abroad in the past decade to showcase his vision for development in China and the world.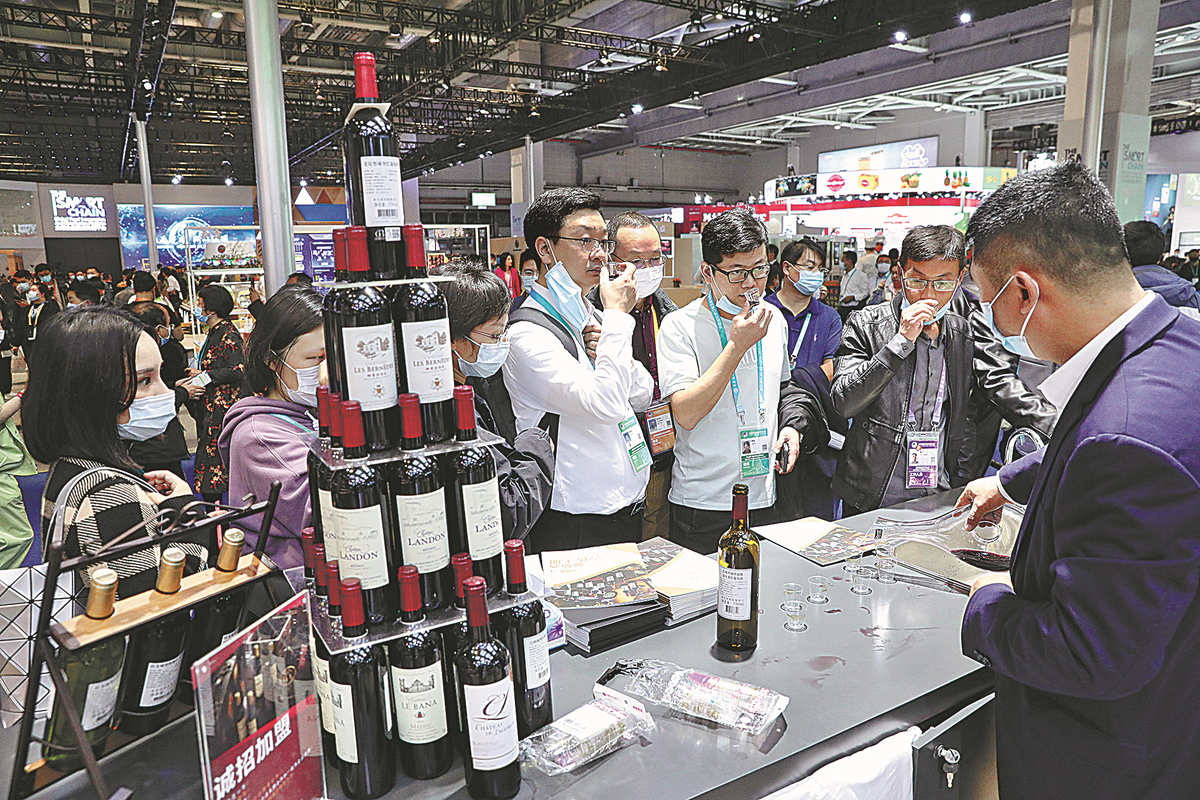 Visitors taste French wine at the China International Import Expo in Shanghai last year. [Photo by ZHU XINGXIN/CHINA DAILY]
Shanghai and Shenzhen point the way forward for nation
HSBC Group, the largest bank in Europe, has made two important decisions this year-increasing its shareholding in its securities business based in Shenzhen, Guangdong province, from 51 percent to 90 percent, and in its insurance venture based in Shanghai from 50 percent to 100 percent.
The decisions were made as the company voiced optimism and confidence in the nation's long-term potential for economic growth, buoyed by the bank's strong performance in China and expanded policy measures to open up the financial sector.
Mark Wang, president and CEO of HSBC China, said, "We see in China an economy that has demonstrated its resilience and that still presents long-term growth potential and attractive opportunities to foreign firms and investors."
He said China has been committed over many years to opening up its financial system and developing a sustainable, innovative economy.
"We welcome measures to promote high-level opening-up in financial industries. The number of foreign investors and the volume of foreign investment in China have both risen as a result," Wang added.
Over the past decade, Shenzhen and Shanghai have been at the forefront of China's opening-up, and President Xi Jinping has made some of the most important speeches in these cities on opening up the Chinese market to the world.
Shenzhen, home to the nation's first special economic zone, which has pioneered China's reform and opening-up since being established in 1980, was the destination for Xi's first domestic trip after he was elected general secretary of the Communist Party of China Central Committee in November 2012.
After presenting a basket of flowers at the statue of former Chinese leader Deng Xiaoping in Lianhuashan Park on Dec 8 that year, Xi delivered a powerful appeal for the nation to forge ahead with reform and opening-up.