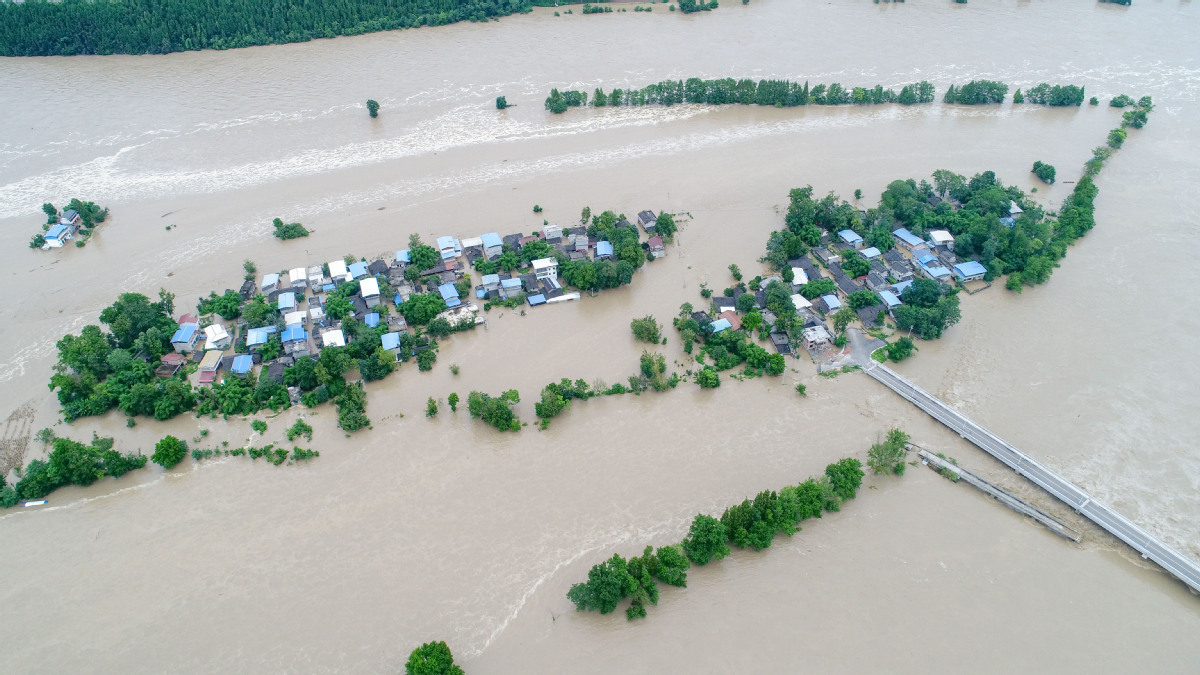 China has unveiled an ambitious plan to enhance its capability in disaster prevention and mitigation during the 14th Five-Year Plan (2021-25) period, vowing to build up an emergency management system that can better adapt to the global crisis of climate change.
Unveiled on Thursday by the National Commission for Disaster Reduction, the plan aims to accelerate shoring up weak spots in the country's infrastructure for preventing and mitigating disasters, making them match the modernization process of the country's governance system and capacity, said Chen Sheng, head of monitoring and disaster reduction at the Ministry of Emergency Management, where the office of the commission is based.
During the 13th Five-Year Plan (2016-20) period, the goal was less than 1.3 natural disaster-related deaths among every 1 million people in a year, with the actual outcome only 0.7, according to the ministry.
The country will "endeavor to reduce disaster hazards to the upmost" with a new goal to limit deaths to no more than 1 person per million, Chen said in a news conference.
He emphasized being forward-looking as one of the prominent features of the plan, as it includes many arrangements that are made especially against the backdrop of global warming.
One of the priorities in the plan is to make breakthroughs in developing disaster prevention and mitigation technologies based on research to better know how natural disaster events form and develop with climate change, he noted.
China is one of the countries worst hit by meteorological disasters. Over 70 percent of natural disasters in the country are related to meteorological events, said Deng Shizhong, deputy head of emergency response, disaster mitigation and public services at the China Meteorological Administration.
He pledged enhanced efforts from the administration to ramp up precise monitoring and more contributions to disaster prevention and mitigation in the country.
During the 14th Five-Year Plan period, the administration will strive to essentially build up an intelligent forecasting system with full coverage, he said, adding that the system is expected to help the country accurately predict torrential rains approximately 90 percent of the time and provide early warnings at least 45 minutes before severe convective weather events happen.
Severe convective weather refers to sudden and very destructive weather that often includes thunderstorms, hail, strong winds and heavy rain. Such weather events often only affect a very small area, making forecasting difficult.
Deng also noted consistent endeavors from the administration to bolster the construction of a national early warning system for emergency situations.
The system will help send early warning messages to responsible officials for disaster prevention and mitigation of all different levels in just five minutes. It will cover at least 90 percent of people across the country, he said.
"The administration will further strengthen the first line of defense in disaster prevention and mitigation, thus giving people a stronger sense of security and happiness," he said.