Editor's note: China has seen tremendous changes nationwide, from economic growth to environmental protection, from social improvement to cultural progress. In this series, China Daily maps the changes and tells the stories of the people who lived through them.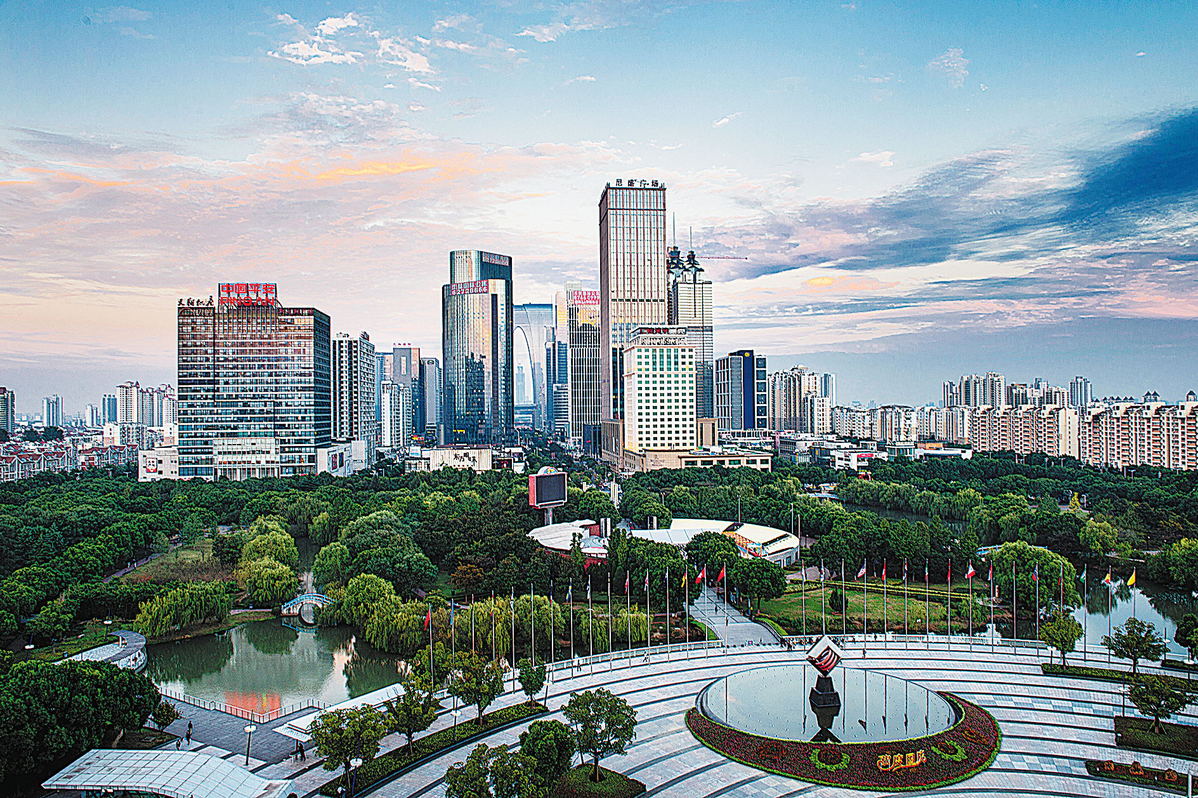 Suzhou's central business district sits just west of Jinji Lake in the Suzhou Industrial Park.CHEN YUHE/FOR CHINA DAILY
Jiangsu province has become one of China's beacons of innovation after investing heavily in its science and technology industry and supporting researchers for many years.
According to the Jiangsu Department of Science and Technology, the province invested more than 340 billion yuan ($50 billion) in 2021, about 2.6 times as much as in 2012, which accounted for 2.95 percent of its GDP.
Wang Qin, director of the department, said that 15.1 percent of China's leading technologies are located in Jiangsu, and one-fifth of its high-tech exports are made in the province.
"There are 41 patents for every 10,000 people in Jiangsu, six times more than in 2012," Wang said.
The province was also home to 118 academicians from the Chinese Academy of Sciences and the Chinese Academy of Engineering by the end of last year, and 16 Jiangsu residents were also elected as academicians in 2021, 10 percent of all those elected last year, according to the department.
In all, about 65 percent of academicians and 40 percent of candidates elected to major national talent programs have had companies, or have cooperated with programs in Jiangsu.
More than 10 percent of national-level talent has chosen to live and work in the province, which has ranked first nationally in terms of the number of people elected by major national entrepreneurship talent projects for 13 consecutive years.
Jiangsu's strong economy has enabled it to invest heavily in science and technology.
Last year, GDP hit a record high of 11.64 trillion yuan, accounting for 10.2 percent of the national economy, according to the Jiangsu Bureau of Statistics. From 2013 to 2021, GDP rose by an average of 7.4 percent every year, nearly 1 percentage point higher than the national average.
Jiangsu's per capita GDP, which increased from 66,500 yuan in 2012 to 137,000 yuan in 2021, has topped provincial regions for 13 consecutive years, and when it reached $21,241 in 2021, it surpassed the World Bank's income level for high-income countries.
Per capita disposable income of residents stood at 47,498 yuan in 2021, up from only 22,432 yuan in 2012, and increased by an average of 8.7 percent a year.
From 2012 to 2021, Jiangsu's expenditure on research increased from 128.8 billion yuan to 344.8 billion yuan, with an average growth of 11.6 percent a year.
Chi Yu, deputy director of the Jiangsu Department of Industry and Information, said that the manufacturing industry remains the main force supporting socioeconomic development in the province, as well as its scientific development and opening-up.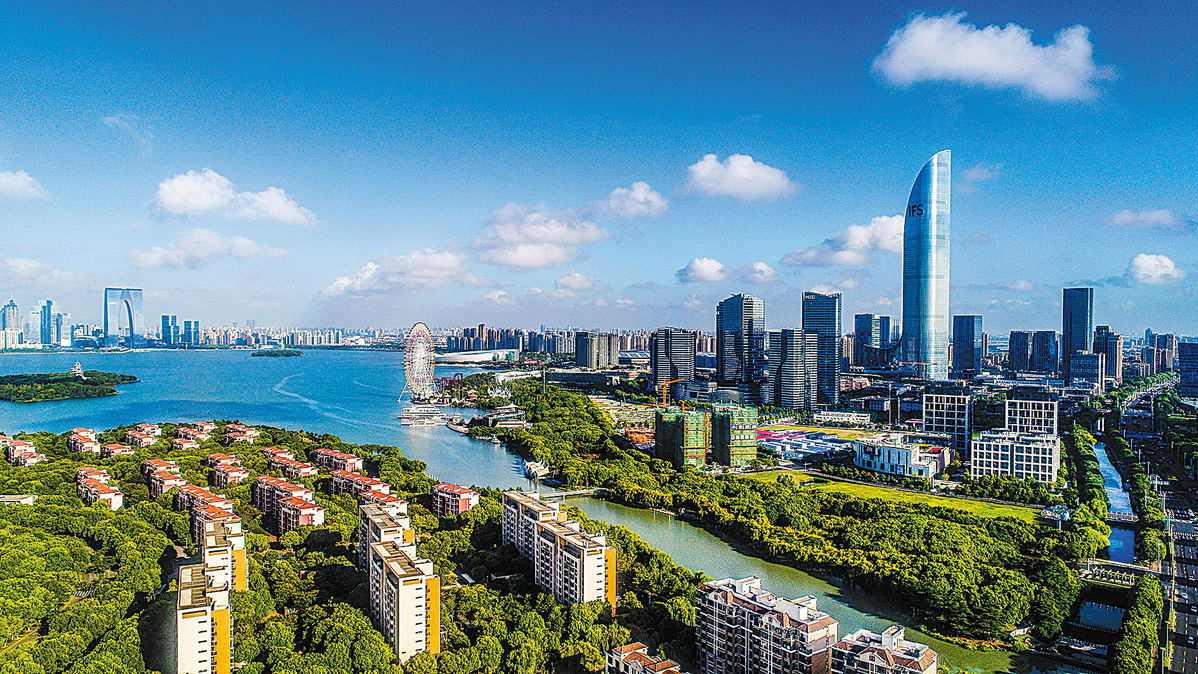 A view of the lake in the industrial park.CHINA DAILY
Jiangsu had more than 15,000 companies in strategic emerging industries by the end of last year. Of those companies, the total earnings of 600 exceeded 1 billion yuan.
Jiangsu also has 70 listed companies on the Science and Technology Innovation Board, the most of any provincial region.
"The province will set up 200 provincial-level technology centers for companies every year," Chi said. "We will also support their drive to become national-level technological innovation enterprises."
Last year, Jiangsu had more than 37,000 high-tech companies, seven times more than in 2012, according to the provincial Industry and Information Department.
Since 2012, the actual annual use of foreign capital in its manufacturing industry has exceeded $13 billion. As of June, 392 of the world's top 500 companies have invested in the province, and foreign-funded companies have become an important part of Jiangsu's modern industrial system.
Jiangsu has also invested $89.5 billion in 8,490 projects in 172 countries since 2012, according to the department.
Hong Hao, deputy director of the Jiangsu Organization Department, said that talent is crucial to the province developing its science and technology, and it will work to improve the environment for innovation.
Currently, cities such as Nanjing, Suzhou and Wuxi are making remarkable strides toward establishing a variety of specialized national high-level platforms to attract talent.
Hong also reiterated that preferential policies on housing, medical care and children's education will be provided to create a more attractive environment.
Guo Jun contributed to this story.