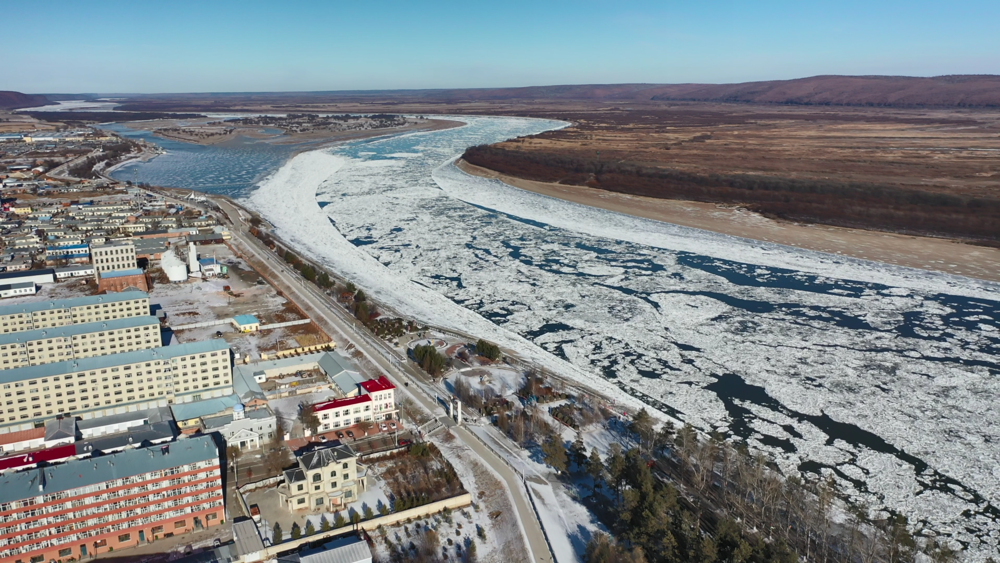 As temperatures in Huma county in the Daxinganling region of Heilongjiang province dropped recently, the Heilong River is began to freeze.
Huge crystal ice floes on the river rumble audibly, as the spectacular landscapes on the Sino-Russia border attract residents and photographers.
"The river starts its flowing ice period in early November every year. It will be completely frozen two weeks later, which also marks the beginning of its six-month frozen period," said Wang Jun, deputy director of the county's water resources bureau.
Local police officials reminded residents not to get close to the river to avoid danger.