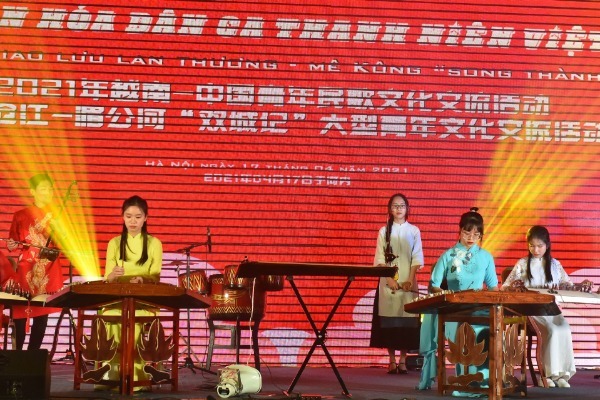 An event on the exchange between Vietnamese and Chinese folk music culture was held Saturday in the Vietnamese capital Hanoi.
Hosted by the Confucius Institute at Hanoi University, the event featured performances by Vietnamese students of the two countries' folk music, including adaptations of famous Chinese and Vietnamese folk songs and Quan Ho singing, a traditional Vietnamese music style that entered the Intangible Cultural Heritage list of the International Educational, Scientific and Cultural Organization (UNESCO) in 2009.
During the performances, Vietnamese experts also illustrated the characteristics of folk songs from south China's Guangxi Zhuang Autonomous Region and Quan Ho singing.