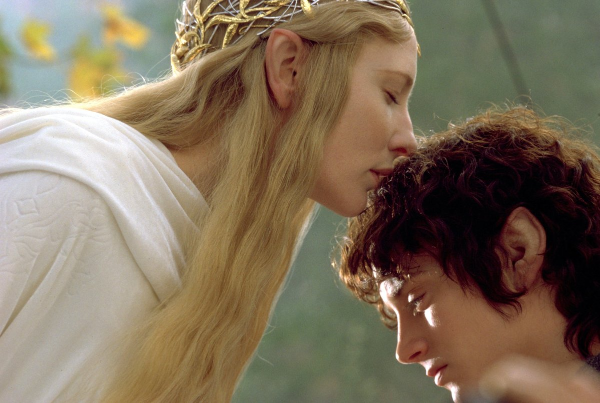 Twenty years after the epic franchise The Lord of the Ringsfirst started its journey to worldwide popularity, the trilogy's first installment The Fellowship of the Ringhas been re-screened across China on over 700 IMAX screens in 4K since April 16.
As one of New Zealand director Peter Jackson's most celebrated film franchises, The Lord of the Ringswas first released between 2001 and 2003, grossing around $3 billion worldwide. The films earned more Oscars than any other cinematic franchises, ushering in a new era for fantasy films.
Poster of The Lord of the Rings' first film, The Fellowship of the Ring. [Photo provided to China Daily]
According to Warner Brothers Pictures, the second installment, The Two Towers, will be re-released in the Chinese mainland on April 23.
As of Monday, the re-screening of The Fellowship of the Ringhas raked in 84 million yuan ($13 million), surpassing Godzilla vs Kongand the Chinese hit Sisterto claim second place in the country's box office charts.