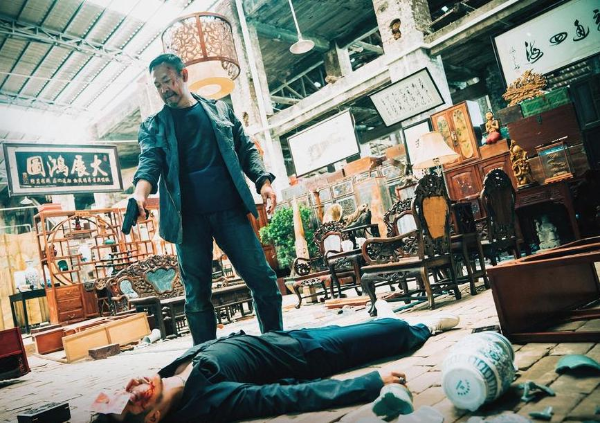 Teaming up veteran actors Jiang Wu and Zhang Songwen, the crime thrillerBreak Through the Darknesswill hit theaters on May 1, marking the first of its kind to reflect China's battle against organized crime.
Inspired by real event, the film stars Jiang as the leader of a special team in charge of cracking down organized crime. During a mission to investigate a series of murders related to a night club, the protagonist discovers the club owner manipulates a gang ring and has a close bond with the county's magistrate, pulling the threads toward a more complex and darker direction.
Some thrilling crime scenes can be seen in the trailers, ranging from a corrupt official hiding 5 million yuan ($773,000) cash in his bedroom's ceiling to the criminals forcing a scapegoat official to commit suicide.
The film has held sneak previews in multiple cities including Beijing and Guangzhou, drawing a number of audiences who are interested in real-life stories-adapted genre.