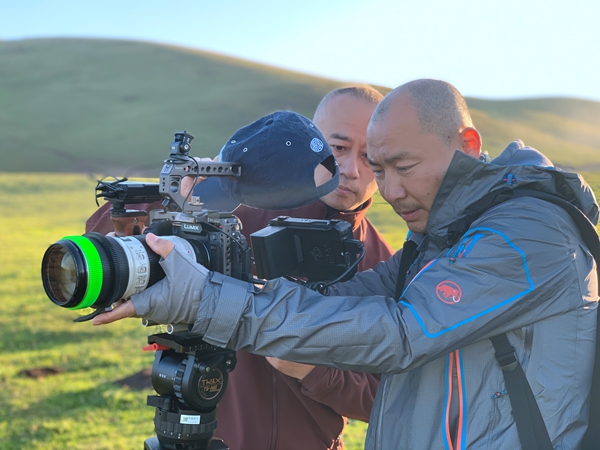 A new documentary shows the changes in Xinjiang through its people, Xu Fan reports.
With the introduction of mechanization and development of farmers' cooperatives in the Xinjiang Uygur autonomous region, agricultural production capacity in the region's Bachu county has increased.
Rozi Abdujilil, a cotton farmer from Bachu, is grateful that the country's policies to vitalize the countryside has led to an increase in his income.
"Every year, I put my heart into planting. When the cotton gets this white, my life gets this much better," says an emotional Abdujilil in the documentary Beyond the Mountains: The Life in Xinjiang.