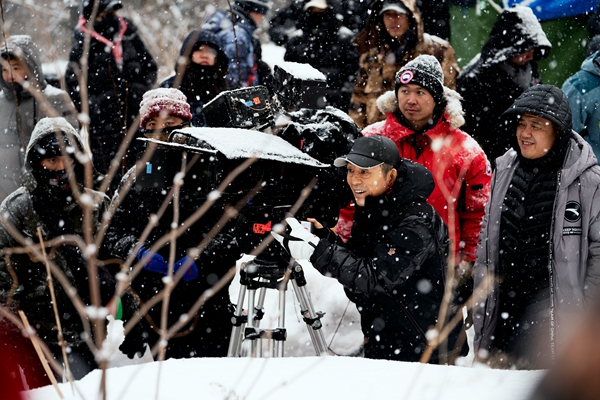 Director and master storyteller conquers new genres as he continues to entertain audiences, Xu Fan reports.
At the age of 71, Zhang Yimou still relishes the "lights, camera, action" moment of his work. The iconic master of China's celebrated fifth-generation directors still enjoys his packed schedule, which demands creativity and productivity.
Five months after One Second, considered the auteur's love letter to cinema, received widespread acclaim, his latest offering Cliff Walkers hit local theaters on April 30 as one of 12 new movie releases. On May 3, it deposed My Love as the top grossing movie in the country.
In more good news for his diehard fans, they will not have to wait too long to enjoy the renowned filmmaker's next project. The Coldest Gun, the tale of a legendary sniper which Zhang co-directs with his daughter, is scheduled to hit cinemas in October.