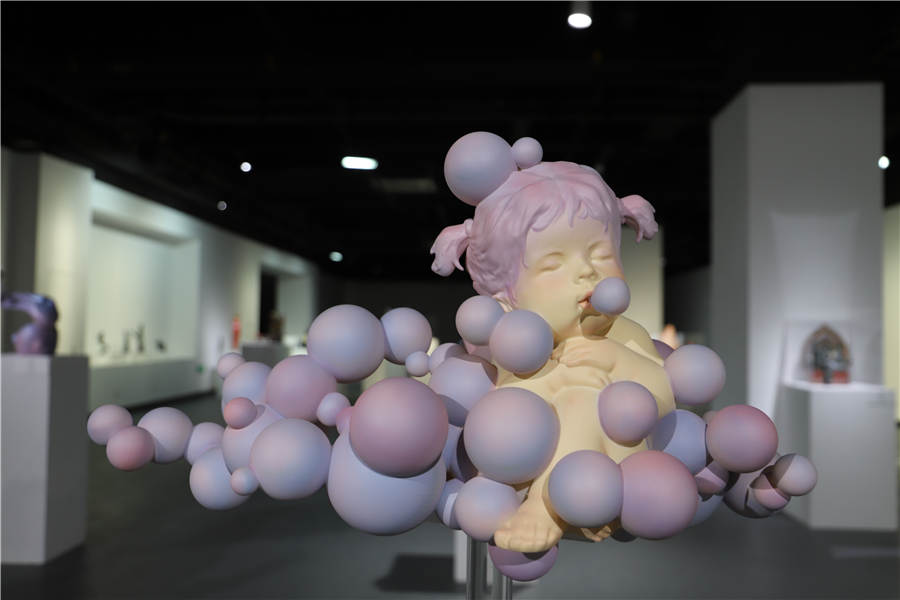 An exhibition showing the achievements of the inheritance of the "Clay Figurine Zhang" traditional art is commencing at Beijing Institute of Technology's Visual Art Museum on Friday.
Titled "Shaping and Painting", the exhibition shows more than 100 artworks created by students and teachers in Beijing academies. It aims to help inheritors and artists strengthen their skills and broaden their horizons, to make the handicraft shine in the new era.
Originating in Tianjin, the intangible cultural heritage Clay Figurine Zhang is an important representative category in the history of Chinese sculpture. Zhang Jinghu, a third-generation inheritor of Clay Figurine Zhang, as well as Zhang Wei, a fourth-generation inheritor, have been teaching in Beijing academies for many years and have cultivated a number of artisans there.