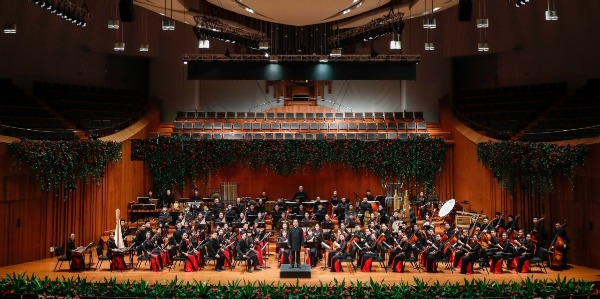 Marking the 100th anniversary of the founding of the Communist Party of China, Nanjing Chinese Orchestra will stage its orchestral work, Liberation: 1949, on June 24 at the National Center for the Performing Arts.
Performed in four chapters, the orchestral work, composed by Zhang Wei and wrote by Feng Yitong and Qian Xiaotian, follows the history of China during the past century through music pieces and poems. Premiering in 2019, the orchestral work pays tribute to revolutionary martyrs and heroes.
Nanjing Chinese Orchestra will perform under the baton of Zhang Lie, and renowned composer Zhao Jiping serves as the orchestral work's artistic director.