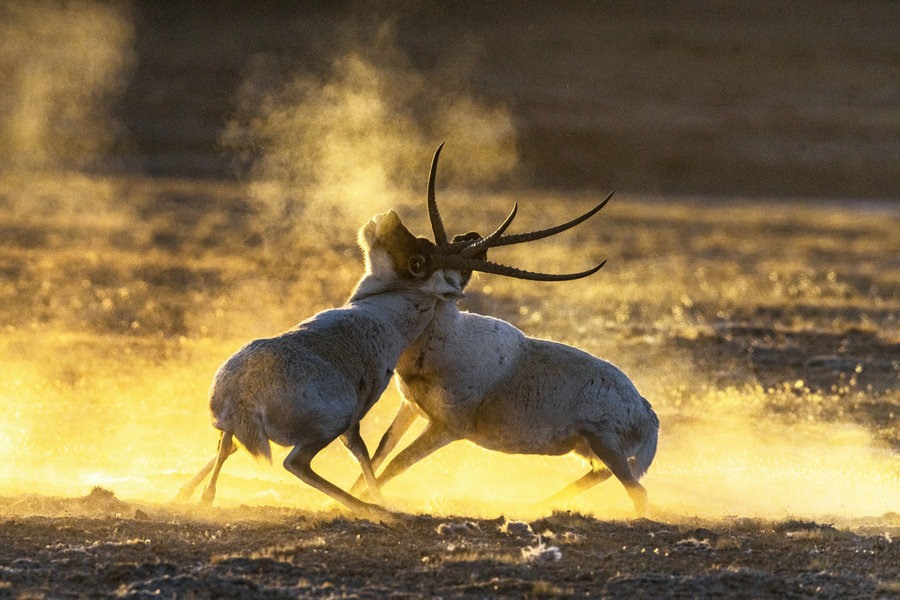 Qinghai province is located in the northeastern part of Qinghai-Tibet Plateau and shares the origin of Yellow River, Yangtze River and Lancang River, the country's three main rivers. The ecology there matters a lot to not only China but also the region and the world.
A photo exhibition ongoing at the Cultural Palace of Nationalities in Beijing until Nov 3, provides a panoramic view of Qinghai's ecological systems. Some 200 snapshots on show were selected from thousands of submissions from across the country earlier this year.
The exhibition offers a vivid glimpse of the natural view, the diversity of plants and animals and the life of ethnic groups in Qinghai. More importantly, the photos help populate the importance of Qinghai's ecological environment.
The exhibition will later travel to Shanghai and Tianjin, as well as Jiangsu, Shandong and Zhejiang provinces, which have long supported Qinghai's sustainable development.