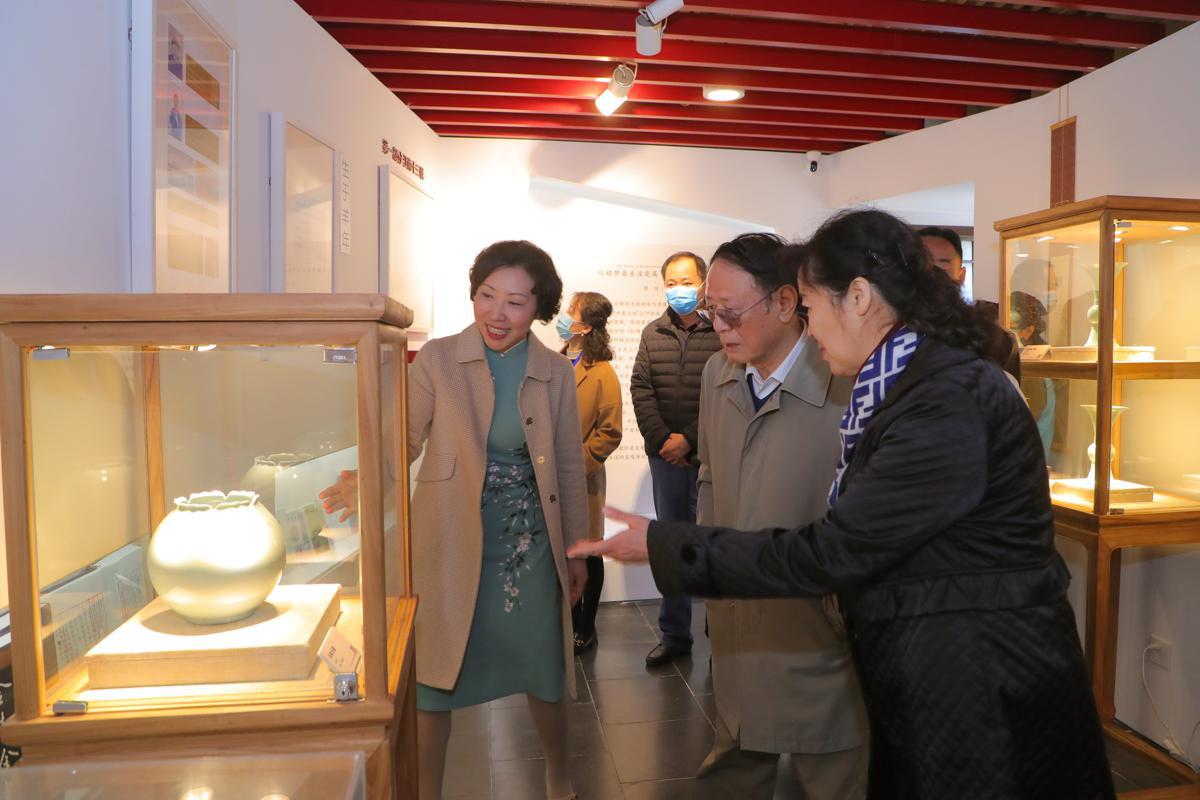 An exhibition opened on Saturday in the Cao Xueqin Memorial Hall in the Beijing Botanical Garden, mixing fine traditional craftsmanship and a Chinese literary milestone.
The exhibition The Beauty of Ru Kiln Porcelain in the Story of Stonepresents 18 fine porcelain artifacts in the style of Ru Kiln in Henan province on display.
Ru Kiln was operated as a national-level official porcelain-making studio during the Northern Song period (960-1127). Its products were hailed as representative of Song porcelain, a peak time of Chinese ceramic history. It was particularly favored by literati in pursuit of an elegant and delicate artistic style.