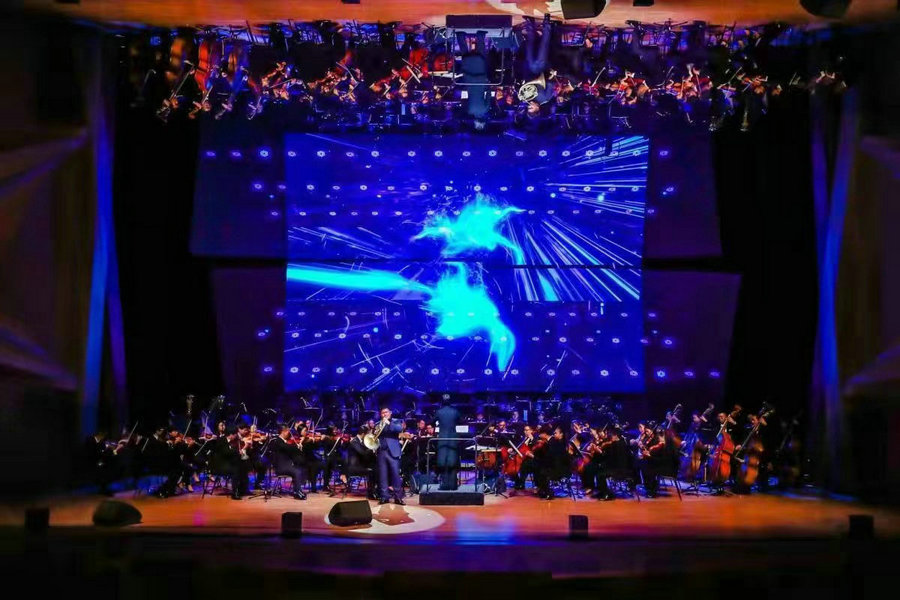 Summit on Music Intelligence was launched at the Central Conservatory of Music in Beijing on Oct 22.
A concert was performed by conductor Zhu Man and the symphony orchestra of the university. Beijing Research Institute of Music and Brain was also announced during the opening ceremony.
Co-organized by the Central Conservatory of Music and Chinese Association for Artificial Intelligence, the event was held in Beijing on Oct 23 and 24 with forums highlighting the relationship between and development of music and artificial intelligence.
Yu Feng, president of the Central Conservatory of Music, said the university launched department of Music AI and Information Technology in 2019, which focuses on the research of technology and music.