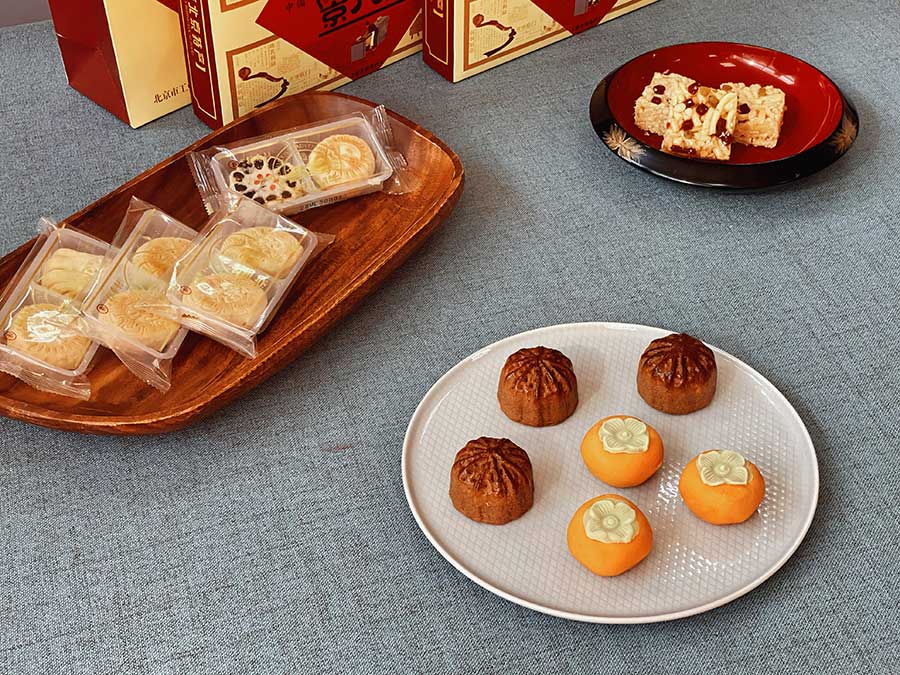 Hosted by Beijing's Dongcheng District Intangible Cultural Heritage Protection Center, a series of culinary experience activities has been held this month to charm participants with the city's unique cuisine.
Food lovers and cultural enthusiasts can explore many time-honored gourmet restaurants in the capital to not only delight their tastebuds, but also appreciate the deep history and background of these specialties.
The biggest highlight of this event lies in the incorporation of several intangible cultural heritage projects into Beijing's traditional cuisine. Representative inheritors of intangible cultural heritage from time-honored food brands like Daoxiangcun, Donglaishun and the Jinfang delicacy shop shared how to make yuanxiao (glutinous rice balls, a delicacy eaten during China's Lantern Festival), sliced mutton (a signature dish in hotpot restaurant Donglaishun), Beijing-style mooncakes and pastries like the Eight Big Pieces, or badajian (made from Chinese jujubes, candied osmanthus flowers, candied plums, candied haw fruit, and red and green bean pastes, all encased in flaky pastry using vegetable oils). All are listed as national intangible cultural heritages and have been a part of the local food scene for over a hundred years.
Inheritors explained not only their production process to visitors, but also the detailed process of restoring long-lost crafts as well as the culture and folk customs behind these mouth-watering dishes, helping people gain an in-depth understanding of the stories behind the food.
One of the best ways to understand China is sitting down to eat. Food is an indestructible bond that holds the whole social fabric together, and one of the deepest shared values of communities and cultures.