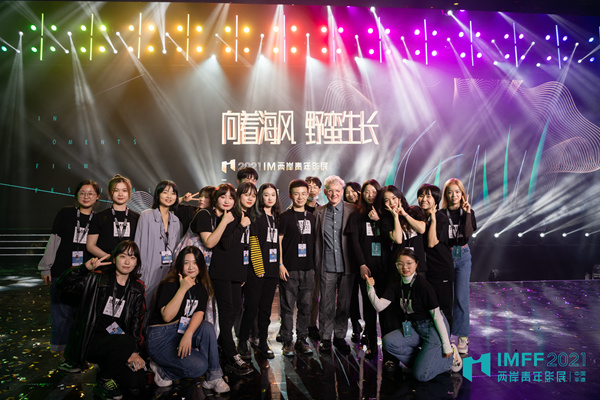 Fujian festival supports young talented directors with funds, Wang Ru reports.
Director Wang Xiaoshuai recalls when his maiden work, The Days, was shortlisted for a prize in the international forum for new cinema section at the Berlin International Film Festival in 1994.
He was told the prize would be given to the crew with the least funding. At that time, he borrowed money to make films-but he didn't receive the prize, as it was given to a candidate from Russia, who made films with the money he received begging on the street.
Wang told this story in the promotional video of the second In Moments Film Festival, which was held in Pingtan, Fujian province, in November.
The festival honored dozens of young filmmakers with prizes of more than 3 million yuan ($470,000) and included forums and workshops.
Organized by the Fujian Film Bureau, the Fujian Administration of Radio and Television, and the Fujian Media Group, the festival aims to support young filmmakers and promote communication among them.
Since the launch of this year's festival in April, it received 1,376 works from 290 educational institutions, including 103 from 26 universities in Taiwan.
Director Emetjan Memet from Northwest China's Xinjiang Uygur autonomous region, who has just graduated from the Beijing Film Academy with a master's degree in fine arts, won the best film award in the festival for his short film Accordion, which has won prizes in other competitions.